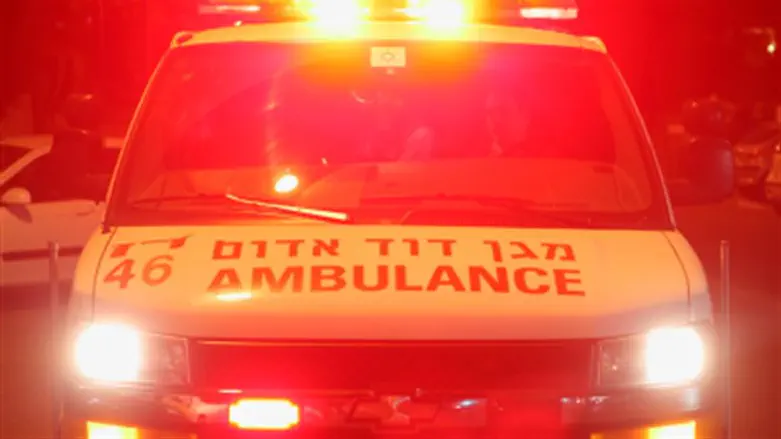 Ambulance ((file)
Flash 90
A man and woman were found dead on Saturday in what police suspect to be a murder-suicide.
The 41-year-old man was found outside an apartment building, apparently after jumping out an eighth-story apartment window.
Magen David Adom and Israel Police found the body of a 30-year-old woman on the floor of the apartment. Her body showed signs of being violently killed, and police suspect she was strangled by the man found outside.
Police are assuming the man and woman are a couple, and are investigating their deaths.
Also on Saturday, the body of a 28-year-old man was found on Rabbi Uziel Street in Be'er Sheva.
It is not yet clear what caused his death.
Israel Police are investigating the incident and searching for suspects.