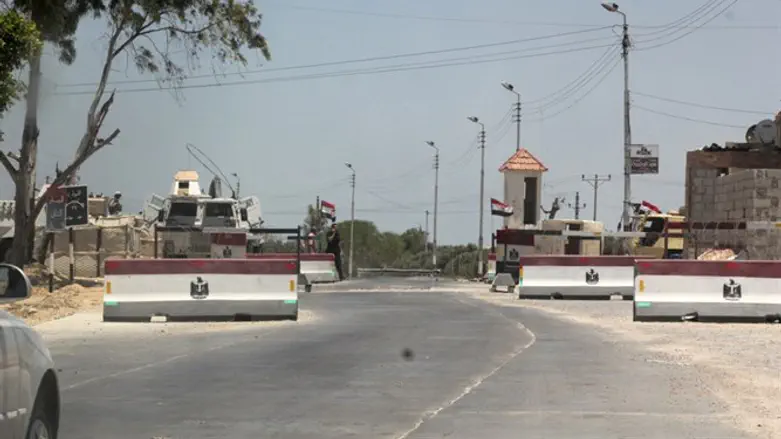 Army check point in Sinai's El-Arish
Reuters
One person was killed on Monday evening when an unmanned aircraft carried out an air strike south of the city of Rafah in the Sinai Peninsula, Al-Jazeera reported.
According to the report, the attack was aimed at a local house. It was not specified to whom the unmanned aerial vehicle belongs.
The air strike comes hours after terrorists launched a rocket from the Sinai Peninsula towards the Eshkol region of southern Israel.
The rocket exploded in a greenhouse, which was damaged, but no one was injured.
The attack was claimed by the Sinai branch of the Islamic State (ISIS) jihadist group, AFP reported.
"Islamic State fighters shelled the Eshkol Jewish settlements in southern Palestine with a Grad missile," the group's self-styled Amaq news agency said in a statement.
The rocket attack came just after Israel decided to close the Taba Crossing into Sinai, not allowing Israeli citizens to exit Israel to Sinai until after conclusion of the Pesach (Passover) holiday.
On Sunday, Israel's Counter-Terrorism Bureau updated its warning against travel to the Sinai Peninsula, calling on Israelis already visiting to leave immediately.
(Arutz Sheva's North American desk is keeping you updated until the start of Passover in New York. The time posted automatically on all Arutz Sheva articles, however, is Israeli time.)