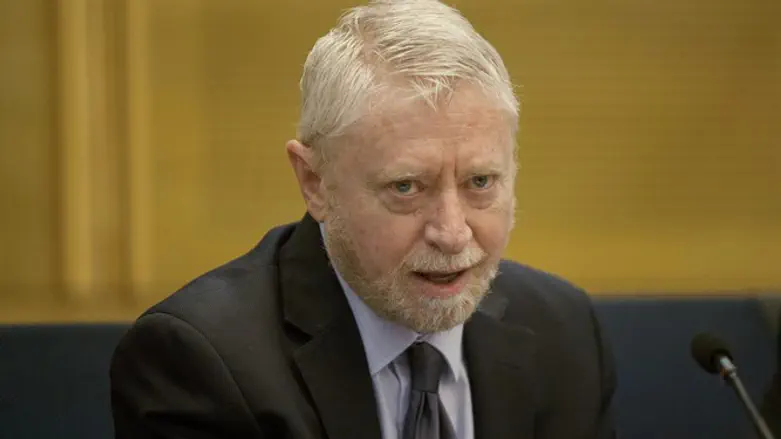 Yosef Shapira
Flash 90
State Comptroller Yosef Shapira announced to opposition MK Nachman Shai (Zionist Union) his intention to evaluate Israel's preparedness for a chemical attack, as well as the government's estimation of the likelihood of such an attack occurring.
Last week, Shai said the chemical attack on Syria's Khan Sheikhoun indicates that Syria is ready and willing to use its chemical weapons.He requested that Shapira immediately examine how prepared Israel is to weather a chemical attack from Syria.
Israel stopped distributing gas masks several years ago, and has ceased producing them.
In his response, Shapira said he would examine how prepared the home front is and how Israel can better prepare its civilians to safely weather a chemical weapons attack.
"It's obvious that Syria misled the international community when they reported on their stockpile of chemical weapons," Shai said. "Now, we know without a doubt that they were lying.
"Israel cannot remain indifferent to this threat, and it is absolutely unthinkable that we would leave the home front without the proper means of protection, which we have provided in the past."