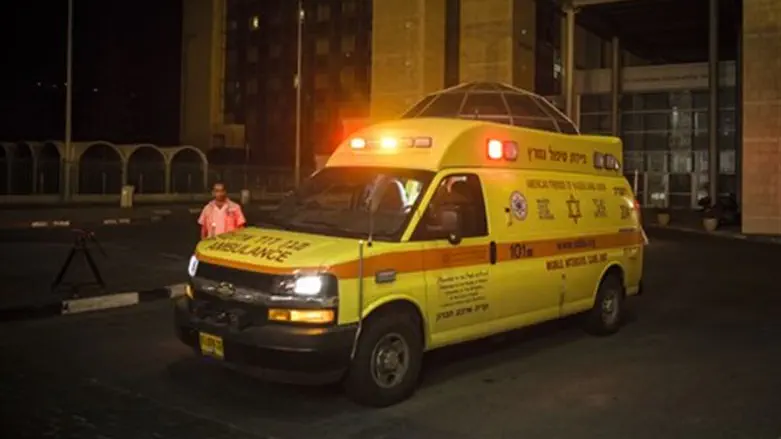 Ambulance
Hadas Parush/Flash 90
Two children and a counselor were inured on Tuesday night when a portable gas stove exploded.
The three were participating in the Bnei Akiva youth movement's pre-Pesach (Passover) trip.
The three suffered burns of varying degrees, and were brought to Barzilai Hospial in Ashkelon and Soroka Hospital and Be'er Sheva for treatment.
The counselor and one of the children were released immediately after receiving burn treatment. The second child remained in the hospital for observation.
According to Bnei Akiva, the parents were notified immediately when the event occurred, and the trip is continuing as planned.