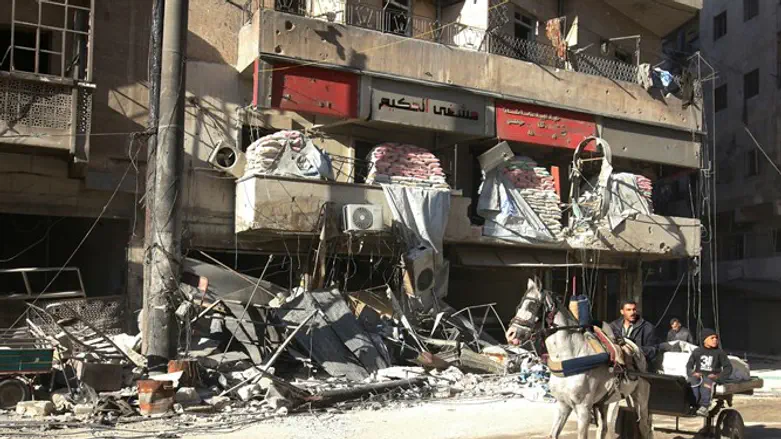 Syria
Reuters
Education Minister Naftali Bennett(Jewish Home) addressed prime minister Netanyahu Tuesday and asked him to convene an urgent cabinet meeting regarding the chemical attack which occurred in Syria.
The attack involving chemical weapons in the northern Syrian province of Idlib Tuesday morning killed roughly 100 people and left hundreds more injured.
Bennett said that the discussion should focus on the humanitarian perspective, the regional security ramifications, the significance of the use of chemical weapons and the calculated genocide taking place in Syria.
He added that the attack on civilians by using chemical weapons requires renewed security thinking on the part of the Israeli security cabinet.
Prime Minister Netanyahu also referred to the massacre perpetrated by Assad and said that "the shocking pictures from Syria ought to shake any human being. Israel sharply condemns the use of chemical weapons in any situation and especially against helpless civilians. Israel calls on the international community to fulfill its promise made in 2013 and remove the chemical weapons from Syria."
He added that "this cruel war emphasizes the fundamental imperative that we will always defend ourselves by ourselves against every enemy and every threat."
According to reports from Syria, one of the hospitals to which the wounded were being evacuated was bombed from the air. The Assad regime denies using chemical weapons, while France and the Syrian opposition have called for an urgent meeting of the U.N. security council.