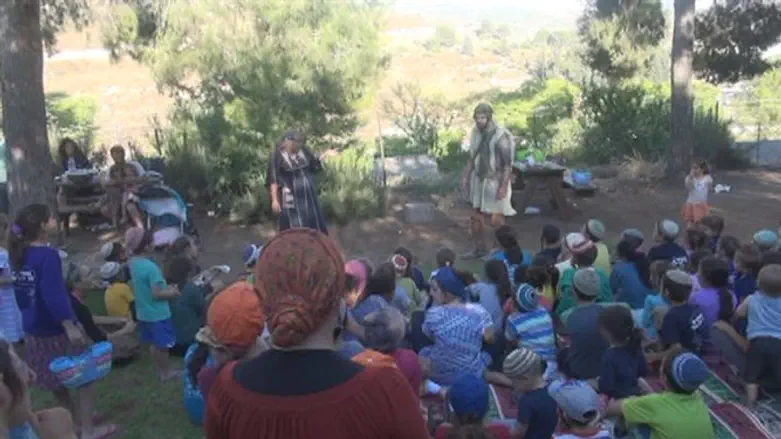 Shavei Shomron children
Yoni Kempinski
Arab terrorists opened fire Monday at the village of Shavei Shomron. No one was hurt.
Bullet marks were identified on the fence surrounding the community. IDF forces are searching the area to locate the terrorists.
Shavei Shomron is a community of over 200 families under the jurisdiction of the Shomron (Samaria) Regional Authority, located between the Arab cities of Shechem and Tulkarem.
Four years ago, a terrorist managed to enter the community and began shooting indiscriminately, throwing a Molotov cocktail at the kindergarten building, but was eliminated before anyone was injured. Two years ago,a car driven by a terrorist and filled with gas canisters that were meant to explode in the community, exploded at the entrance, injuring only the terrorist.