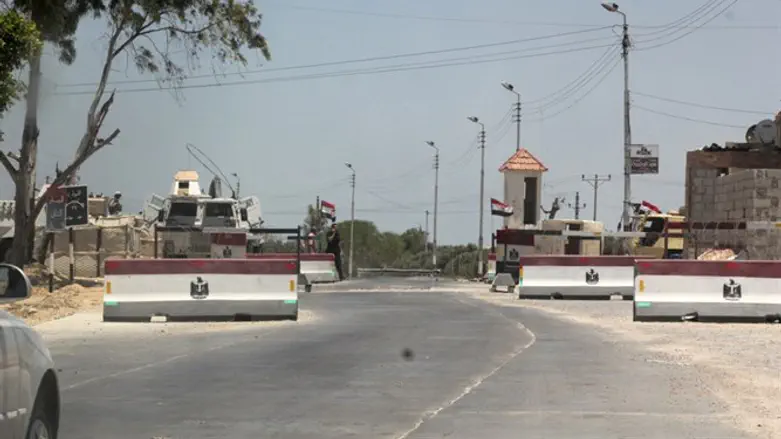 Army check point in Sinai's El-Arish
Reuters
A founder of a Sinai-based terrorist group that pledged allegiance to the Islamic State (ISIS) was killed in an air strike, the Egyptian army said on Sunday, according to AFP.
A total of 18 "extremely dangerous" insurgents were killed and others wounded in the air strike, which was carried out on March 18.
Among those killed was Salem Selmi el-Hamadeen, also known as Abu Anas al-Ansari, a founder and top member of the Ansar Bayt al-Maqdis group.
Ansar Bayt al-Maqdis was the name used by the group before it pledged allegiance to ISIS in November 2014, and then renamed itself Sinai Province.
ISIS reported the death al-Ansari in its weekly newsletter Al-Nabaa last Thursday, according to AFP.
Sinai Province has claimed most of the terrorist attacks that have taken place in the Sinai Peninsula since 2013.
Among the attacks claimed by Sinai Province in recent years were the assassination of a top Egyptian police general, who was gunned down as he left his home in a west Cairo neighborhood, and a bus bombing on a tour bus filled with South Korean tourists in the Sinai.
The group has also claimed responsibility for several rocket attacks from the Sinai Peninsula on southern Israel.