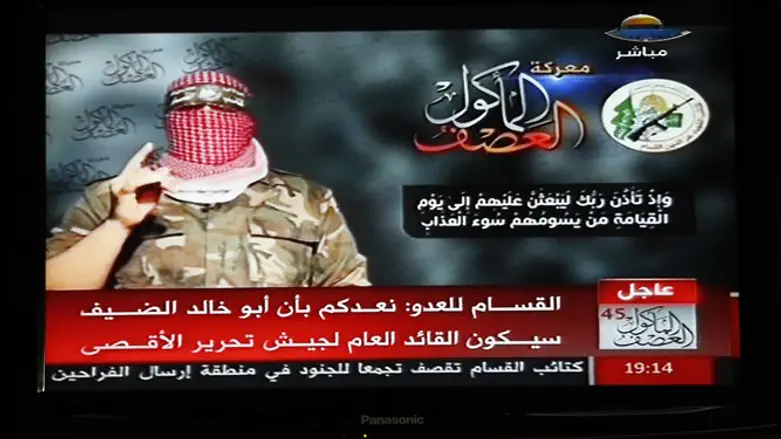 Hamas's Abu Obeida
Reuters
Hamas on Sunday rejected Defense Minister Avigdor Liberman's assertion that the terror group was behind the elimination of its senior member, Mazen Faqha.
"Liberman's statements, in which he is trying to shake off responsibility for the assassination of Faqha, reflect the intensity of the fear that gripped the enemy and its leaders, whose hands are stained with the blood of Faqha," said Hamas spokesman Abu Obeida.
"Only the Zionist enemy is responsible for Faqha's elimination, and all attempts to remove responsibility or to shuffle the cards will not succeed," added the spokesman.
Liberman earlier on Sunday spoke about Faqha's death, saying, "Hamas is known to have internal conflicts. Let them look for the perpetrator among their own members."
"We're not looking for adventures," he added.
Faqha was shot dead on March 24 near his home in Gaza. The shooter used a silencer, and shot four bullets, killing Faqha on the spot.
Hamas leaders were quick to blame Israel, threatening that the terror organization will "defeat Israel in the end."