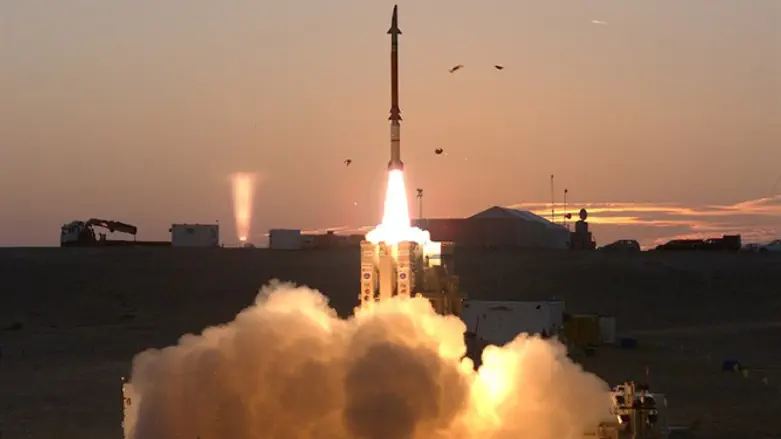 Magic Wand
Defense Ministry
Israeli Prime Minister Binyamin Netanyahu spoke at Sunday's government meeting about Israel's new "Magic Wand" air defense system.
Magic Wand is also known a "David's Sling."
"We have an obligation to ensure Israel's security," Netanyahu said. "This obligation means we must work systematically to strengthen Israel's abilities to attack its enemies. In the same way we work to strengthen Israel's defense systems."
"This afternoon, the Magic Wand air defense system will become operational. This is an important accomplishment. All Israelis have felt the great benefit of the Iron Dome system, which protects against short-range rockets from Gaza. We have also developed a 'pressure' rocket to defend against long-range missiles, as well as other techniques.
"The Magic Wand is a system which works to defend against medium-range rockets, and is of great importance to Israel's security.
"I want to praise and thank the Defense Ministry, the IDF, the Research and Development staff, and all the others who worked to make the Magic Wand operational.
"Together, we are protecting the home front."