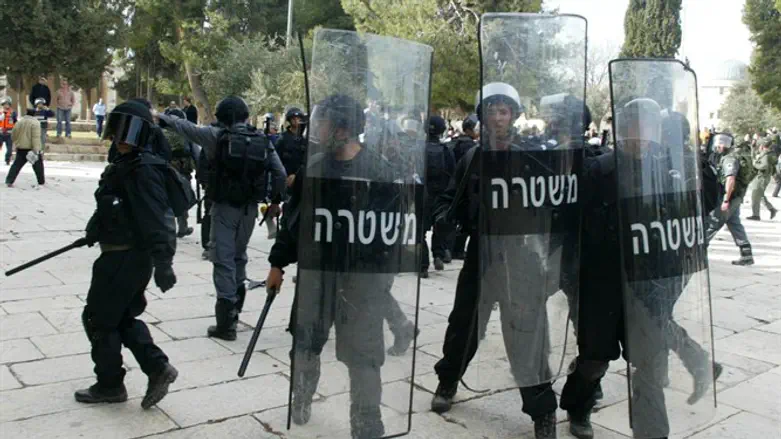 Israel Police
Flash 90
The Israel Police Merhav David District Commander Doron Turgeman spoke on Sunday morning about the stabbing attack in Jerusalem's Old City on Saturday.
"For years already, holidays have been sensitive times of high tension when terrorists work to carry out attacks," Turgeman told Galei Zahal Radio. "Before the holiday, additional security forces are deployed, in accordance with the threat level."
"We are here to allow Israelis to celebrate the holidays in a normal fashion."
On March 20, Shabak Chief Nadav Argaman said, "The quiet that we're now experiencing – the relative quiet – is deceptive, a false quiet. Hamas and Islamic Jihad terror infrastructures worldwide are working every day to commit terror attacks inside Israel."
"We're approaching the Passover holiday. There is no question that the terror networks, particularly Hamas, will try to escalate the situation and carry out terror attacks. Our goal is to keep the holidays quiet."