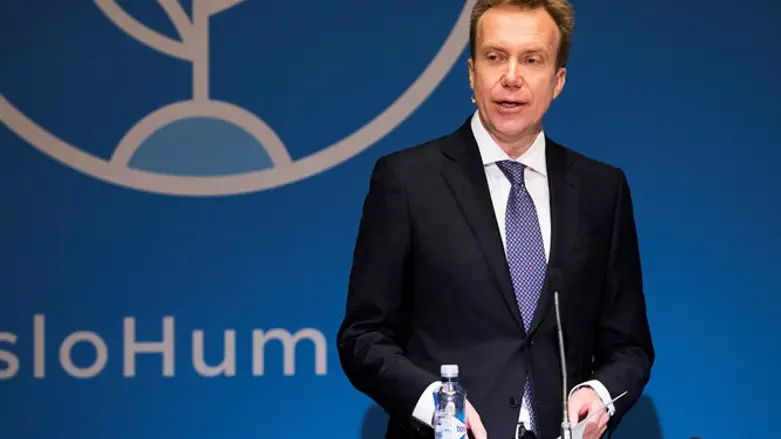 Borge Brende
Reuters
Norway's Foreign Minister, Borge Brende, warned on Saturday that the two-state solution to the Israeli-Palestinian Arab conflict "is under pressure", The Associated Press reported.
Speaking as he left Oslo for a visit to the Middle East, Brende said "only a two-state solution can lead to lasting peace between the parties."
He added that "a sustainable Palestinian economy and well-functioning institutions are essential preconditions for the two-state solution."
Brende met with Palestinian Authority (PA) chairman Mahmoud Abbas on Saturday, and is scheduled to meet Prime Minister Binyamin Netanyahu on Sunday.
European leaders have recently expressed concern for the fate of the "two-state solution", after U.S. President Donald Trump said that while he "likes" the two-state solution, he would be happy with whatever solution the two parties decide on.
European countries, particularly France, have insisted that the two-state solution is the only way to solve the conflict.
European Union foreign ministers were recently said to be considering high-level talks with Israel due to what was described as the Trump administration's "unclear position" on the Israel-Arab conflict.