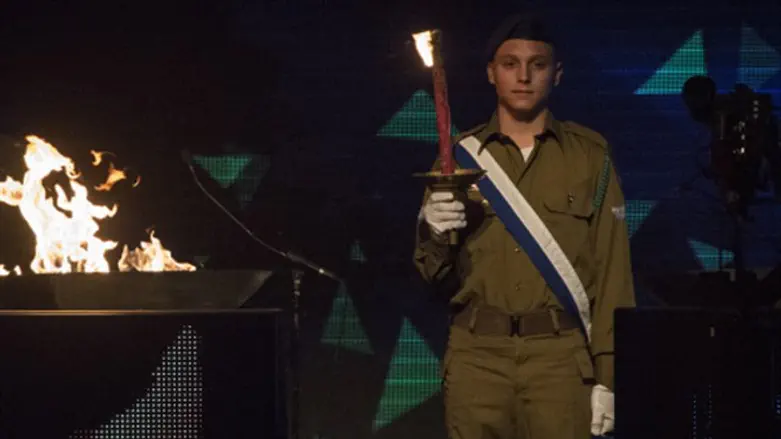 Lighting the torches
Hadas Parush/Flash90
For the first time, the "torch of the Jewish people" at the upcoming Yom Haatzmaut (Israel Independence Day) ceremony will be lit by a Jew who is not an Israeli.
The Diaspora Ministry, together with Minister Miri Regev, Chairman of the committee for symbols and ceremonies, has established an international campaign calling on Jews in the diaspora to submit candidacy or recommend a fitting candidate to light the torch at the annual Yom Haatzmaut ceremony at the Har Herzl military cemetery in Jerusalem, with this year's theme being "50 years since the liberation and unification of the capital of Israel - Jerusalem."
The campaign for locating candidates among the Jews of the diaspora will begin this week, and in the Diaspora Ministry, there are hopes that the campaign will lead to the strengthening of the connection between diaspora Jewry and the State of Israel. After suggestions are accepted, a special committee will convene to decide the winning candidate.
"The State of Israel is the nation of the Jewish people," the Diaspora Ministry said. "Building it and maintaining it is the responsibility of every Jew in the world."
Recommendations will be received until April 3 at 10 am, to the email address [email protected]