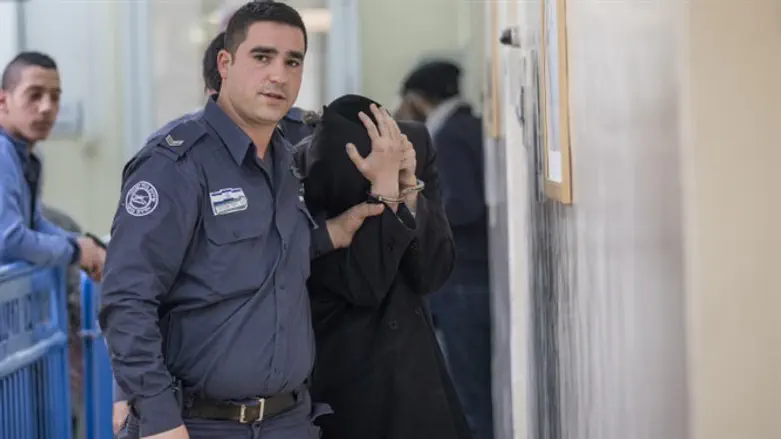 Haredi man being taken to court
Flash90
The Israeli Police announced an undercover investigation into sexual crimes committed in haredi communities and in neighborhoods in Betar Illit, Bnei Brak, and Jerusalem. In the overnight operation police arrested 22 suspects and searched homes.
The crimes were allegedly committed over a period of two years. The ongoing investigation gathered evidence against suspects who carried out crimes within the communities.
Community members did not report the information to authorities or social workers and tried to cover up the sexual crimes that were being committed. Members of the community preferred to employ "law of the jungle" methods to deal with the crimes. The incidents were documented by members of the community and police acquired this evidence.
The ages of the suspects arrested range between 20 and 60 years old.
Police were faced with disturbances in the haredi communities during the arrests and damage was caused to police cars involved in the operation.
All suspects are being questioned at the Jerusalem police department and will appear before the courts based on the developments of the investigation.