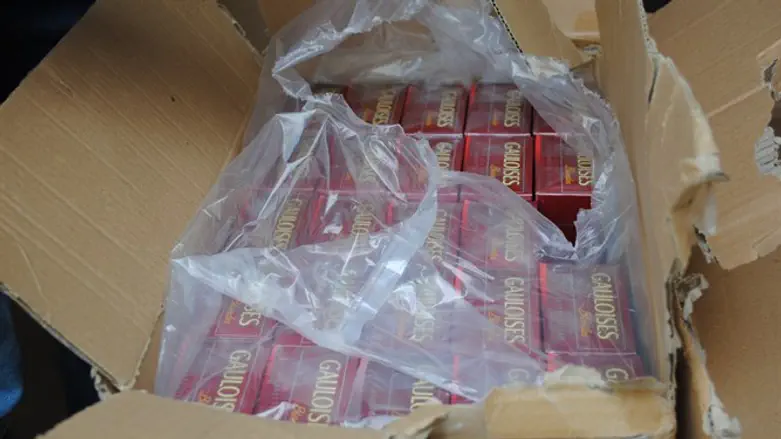 Box of smuggled cigars
Customs Authority
Tel Aviv Customs and VAT Authority investigators on Thursday arrested three suspects for involvement in smuggling cases of cigars into Israel.
According to the investigators, the suspects' intent was to avoid paying millions of NIS worth of tax on the cigarettes, and the suspects claimed to be transporting glass cups.
A judge in Rishon Lezion's Hashalom Court extended the suspects' arrest until Monday.
The smuggled good were to be transferred to a company which is owned by the father-in-law of one of the suspects, and which is run by the suspect himself. The documents accompanying the cases claimed the cases held glass cups, but this claim proved false.
On Wednesday, a container owned by another suspect left Ashdod carrying merchandise intended for the Haifa District Arab port city of Baqa al-Gharbiyye.
A team of police officers and customs investigators found the Baqa al-Gharbiyye storage room and interrupted the unloading of the new merchandise. The team found that while some of the boxes did contain glass cups, most of the 40-foot shipment contained smuggle cigars.
Israel's Customs Authority said the suspects have worked together in the past to smuggle cigars into Israel, while avoiding taxes worth millions of NIS.