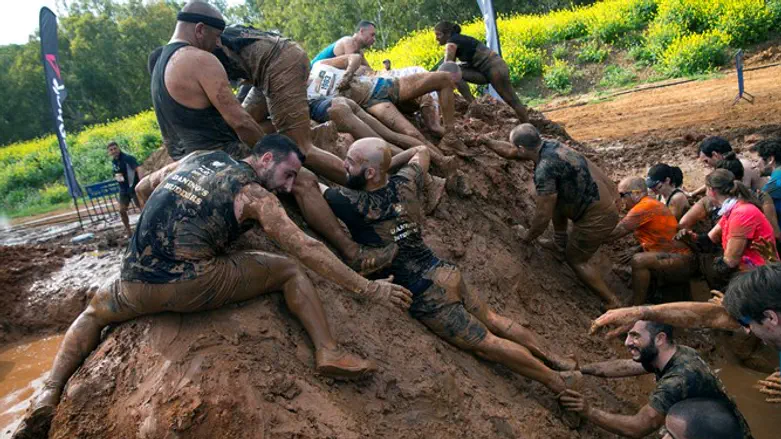 Participants take part the first Mud Day Israel obstacle course race in Tel Aviv
Reuters
Thousands of Israelis and foreigners got filthy and battled through miles of obstacles on Friday to take part in the country's first "Mud Day" race.
Around 5,000 people took part in the event, organizers said, held in the main park of Israel's commercial capital Tel Aviv.
Visitors from France, America, Poland, Ukraine and other countries joined thousands of Israelis in pushing their way through a course of up to 13 kilometers (eight miles).
Contestants had to battle up to 22 obstacles, including swinging between ropes, climbing mud hills and crawling through icy water.
At the end, men and women caked in mud collapsed in the late morning sun.
Among the attendees were the mayor of Tel Aviv, Ron Huldai, and French ambassador Helene Le Gal, though a picture posted on Twitter showed them both distinctly mud-free.
Founded in Paris in 2013, the Mud Day phenomena has now spread to Spain, Belgium and Switzerland as well as Israel.
Contestants can race alone or as part of a team, in an event the organizers say is "like no other."
"No fine chocolate on the menu but a deliciously thick mud and immense pride at crossing the finish line," a statement said.