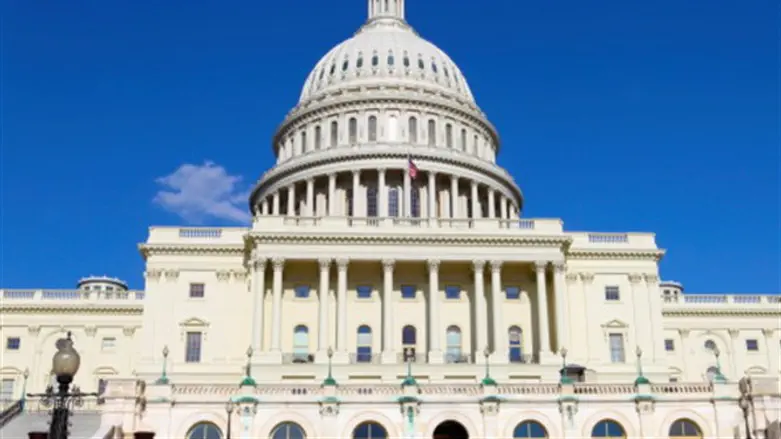 Capitol Hill Washington DC Congress America
Thinkstock
Jewish defense groups urged Congress to preserve the State Department's anti-Semitism monitor.
Representatives of the Anti-Defamation League, the American Jewish Committee, the Simon Wiesenthal Center and the Secure Community Network testified Wednesday before the human rights subcommittee of the U.S. House of Representatives Foreign Affairs Committee.
Rep. Chris Smith, R-N.J., the subcommittee chairman, convened the hearing to examine connections between increases in anti-Semitism in Europe and in the United States.
The witnesses spoke to the topic, but also made the case for preserving the special envoy to monitor and combat anti-Semitism. A report last month said that President Donald Trump's administration was planning to scrap the position. No successor has been named for the the most recent anti-Semitism monitor, Ira Forman, who was on hand for the hearing.
The position is mandated by a 2004 law that Smith helped author, and the New Jersey lawmaker has joined Democrats in opposing any bid to scrap it. An array of Jewish groups and lawmakers have also urged the Trump administration to keep the post in place.
Naming a replacement for Forman "will ensure that the U.S. maintains a specialized focus on anti-Semitism," said Stacy Burdett, the director of ADL's Washington office.
Burdett said that "political leaders have the most immediate and significant opportunity to set the tone of a national response to an anti-Semitic incident, an anti-Semitic party or an anti-Semitic parliamentarian."
Mark Weitzman, the director of government affairs for the Wiesenthal Center, said the position should be elevated to the ambassador level.
Rabbi Andrew Baker, the director of international Jewish affairs for the AJC, focused on manifestations of anti-Semitism on the left and right in Europe.
Paul Goldenberg, the director of SCN, the security arm of the Jewish Federations of North America, said that extremist groups in the United States and Europe are "increasingly the context for each other" by echoing one another in the themes they embrace.