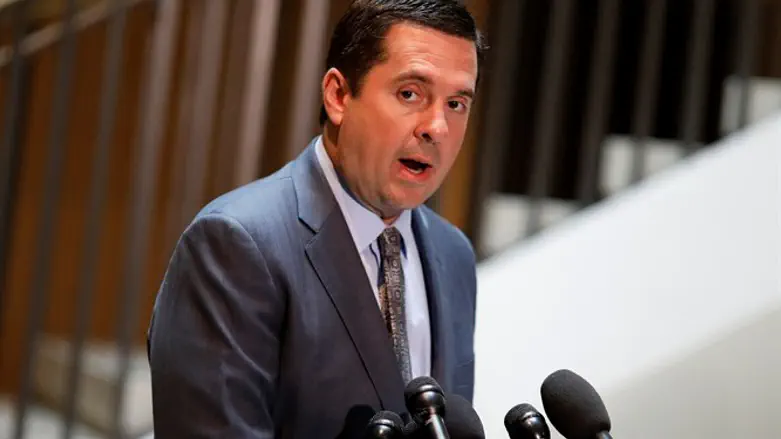 Devin Nunes
Reuters
Rep. Devin Nunes, chairman of the House Intelligence Committee, said on Wednesday that members of Donald Trump's transition team, possibly including Trump himself, were under inadvertent surveillance following November's presidential election, Politico reports.
Nunes, himself a Trump transition member, held a news conference earlier in which he described the surveillance of Trump aides through what's called "incidental collection," something he noted was routine and legal.
Such collection can occur when a person inside the United State communicates with a foreign target of U.S. surveillance. In such cases, the identities of U.S. citizens are supposed to be shielded but can be "unmasked" by intelligence officials under certain circumstances.
Nunes said a "source" had shown him evidence that members of the Trump transition team had been unmasked — and that their identities had been revealed in U.S. intelligence reports.
He suggested this unmasking might have been done for political reasons, saying the evidence he had seen had been widely disseminated across the intelligence community and had "little or no apparent intelligence value."
He added that he was trying to get more information by Friday from the FBI, CIA and NSA, according to Politico.
Nunes said intelligence reports discussed "high-level people in the Trump transition", though he would not provide details. He also said he was not in possession of the new evidence, but expressed hope the intelligence agencies would provide it to his panel through official means and that other committee members would be able to review it.
Nunes also said he did not know yet whether the Trump transition officials who were "unmasked" were communicating from Trump Tower. Earlier this month, Trump claimed in a series of Tweets that former President Barack Obama ordered a wiretap of the phones at Trump Tower. Nunes said on Wednesday he had no evidence to back those claims. He made similar comments last week.
Nunes said he briefed House Speaker Paul Ryan (R-Wis.) on the information on Wednesday morning before heading to the White House to brief the president.
His committee is set to hold a public hearing next Tuesday with members of the Obama administration, Politico reported. These include former Director of National Intelligence James Clapper, former CIA Director John Brennan and former acting Attorney General Sally Yates, who was fired by Trump in January after refusing to defend his first travel ban executive order in court.