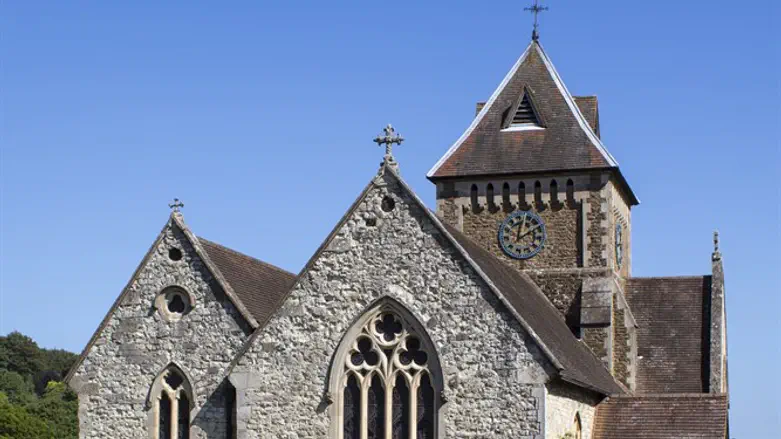 Church (illustrative)
Thinkstock
A Connecticut church is showing its support for the local Jewish community after several bomb threats.
The Mandell JCC of Greater Hartford and the JCC of Greater New Haven in Woodbridge, Connecticut, as well as the Hebrew High School of New England in West Hartford, Connecticut have been the victims of called-in bomb threats, part of the nearly 150 Jewish institutions nationwide that have received such threats since the beginning of the year.
In response to the threats, The Church of Saint Timothy in West Hartford has put up banners in support of the local institutions and the Jewish community, local media reports.
"To our Jewish brothers and sisters and the Mandell JCC, we pray and stand with you," the banners read.
"Together, joined as neighbors and children under one God, we can reject this evil, and serve as lights of resistance, resilience, and persistence," Rev. George S. Mukuka, administrator of St. Timothy, told local television station WTNH.
Earlier on Wednesday, a New Jersey synagogue and preschool were evacuated after receiving a called-in threat.