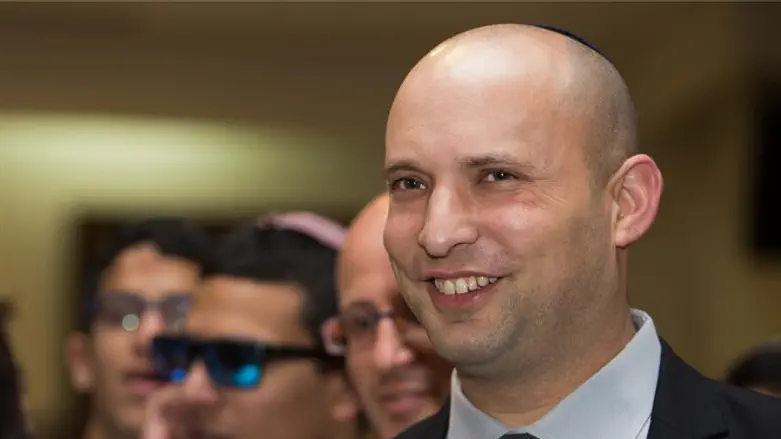 Naftali Bennett
Yonatan Sindel/Flash 90
After it was claimed that the Education Ministry purposely conducted supervisory checks in haredi yeshivas on Purim, Education Minister Naftali Bennett (Jewish Home) promised to order new checks to be carried out.
Purim is a national holiday, and no studies are held on both Purim and the day after it (Shushan Purim).
Since haredi yeshiva students receive government stipends, supervisory checks are carried out randomly to ensure all those who claim to be learning, are in fact doing so.
"There was a mistake, and the Education Ministry supervisors came to visit on Purim," Bennett admitted to haredi Radio Kol Hai on Monday morning. "We will carry out another supervisory check instead."
The haredi parties are also demanding the Education Ministry create a "licensing committee" which will allow various haredi educational institutions to open.
The parties explain that the Education Ministry requires every educational institution to be licensed, and the unending bureaucracy makes it difficult to open and run schools.
"Often, obtaining all the required documents entails a large output of money, and some of the procedures required are completely illogical," the parties claimed.