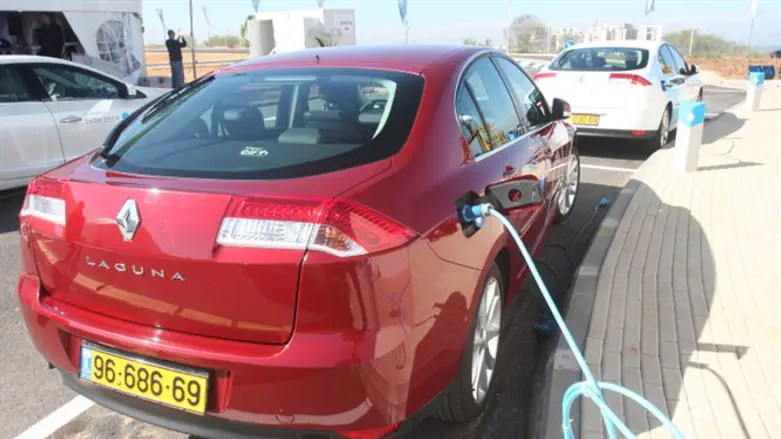 מכונית
צילום: פלאש 90
The Finance Ministry on Sunday announced the Israeli government would subsidize the manufacture and development of products intended to prevent children from being forgotten in cars.
During a Knesset discussion on science and technology, the idea came up to install a "safety system" in vehicles during the manufacturing process, which would alert parents if a child was left in a car.
MK Uri Maklev (UTJ) began the discussion saying, "We are nearing the end of a winter which followed a difficult summer. Six babies died as a result of being forgotten in vehicles, and this phenomenon continues to spread. In the past 8 years, 440 children were forgotten, trapped, enclosed, or locked into vehicles.
"These are not talking about negligent parents.
"We ask that the Transportation Ministry and other relevant ministries work together to allow private inventors to find a solution and advance it.
"There is not a person today who does not know about this problem and fear it will one day happen to him. None of the parents who forgot their children, thought such a thing would happen to them."
During the discussion, the idea came up to install such a system on minibuses, buses, and other vehicles used to transport groups of children to and from school.
However, the system in question is not regulated, and the current regulations make creating an alarm system complex and delay the creation and implementation of such an alarm system.
Transportation Minister Yisrael Katz (Likud) promised to review the existing regulations in the Standards Institution of Israel.
"Right now, we're thinking about requiring car seats to have an alarm system, not cars. This will make the implementation easier and cheaper," Katz said during the discussion.
A Finance Ministry representative said all relevant parties would sit down and create regulations for the new system.
"We are embarking on a new path of technological developments intended to deal with this issue," the committee chairman said. "In the past, a UTJ MK pushed for seat belts to be mandatory, and we will also push for a safety feature in every vehicle.
"I see parents who were here, and how much they are suffering after a disaster happened to their child. If we don't create a system to prevent children from being forgotten, then we are ignoring our responsibility.
"These parents are normal, run-of-the-mill parents who worry and care about their children. We need to work quickly to advance this initiative, so that in the next few weeks investors and inventors will be able to begin working on creating a solution.
"We also need to speak with the Finance Ministry to decide which incentives we can offer."