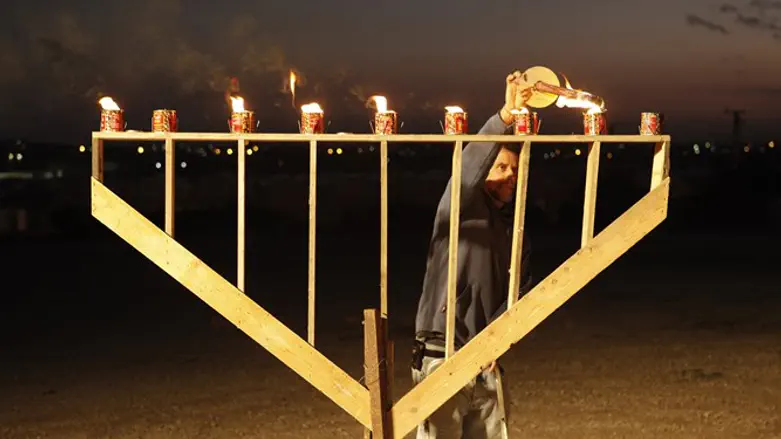 Menorah
Flash 90
JTA - Four people have been arrested on suspicion of twisting a large decorative menorah in the front yard of an Arizona family's home into a swastika.
The arrests were reported Friday by the Arizona Republic newspaper.
One of the suspects was identified by Chandler police as 19-year-old Clive Jamar Wilson. The other three suspects are male juveniles, according to police.
The four suspects were arrested on suspicion of first-degree criminal trespass and aggravated criminal damage. They reportedly were released pending charges.
The Hanukkah candelabra damaged on Dec. 30, 2016, was made of gold spray-painted PVC pipes and solar-powered lights.
Parents Naomi and Seth Ellis said they built the 7-foot menorah in front of their house after their three sons, ages 5, 6 and 9, asked for lights in their yard like their neighbors' Christmas decorations.
Police helped Naomi and Seth Ellis dismantle the swastika early in the morning before Ellis children saw it. The menorah was rebuilt and replaced. About 100 members of the family's synagogue and their rabbi and neighbors gathered in the Ellis front yard to light the rebuilt menorah.