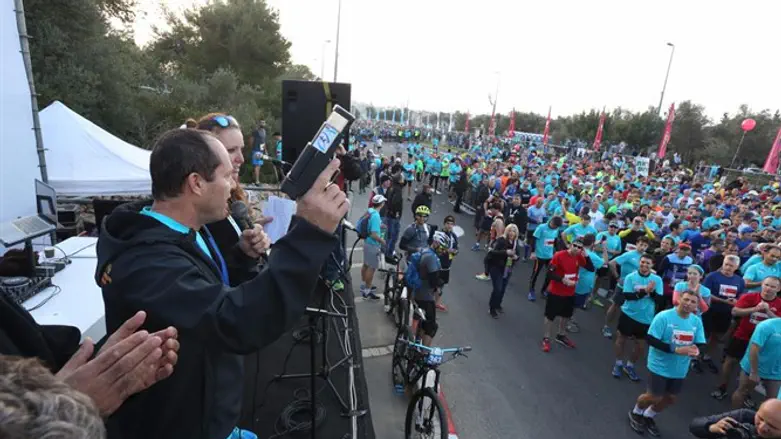 Jerusalem Marathon
Flash 90
Over 30,000 runners participated today, Friday, in the seventh Jerusalem Marathon, marking 50 years since the unification of Jerusalem. The Marathon is largest international marathon held in Israel, and this year broke a record, with 3,500 runners from 60 different countries around the world participating.
Jerusalem hotels are packed, with 10,000 room reservations, and 40 news agencies arrived from around the world just to cover the event.
The international Jerusalem marathon was chosen as one of the best spring races in the world by the leading British runner's magazine, and this year contains 6 events: the full marathon, the half marathon, the 10K, the 5K, a 1.7 kilometer family run, and a social 800 meter run.
Israeli Police bolstered forces around the area of the marathon, following threats from the extremist haredi organization 'The Yerushalmi Faction' to disrupt the marathon in protest of the detention of a yeshiva student who was arrested this week for draft dodging.
Two buses carrying haredi extremists were arrested at the Shoresh Junction near Jerusalem. The passengers will be brought in for investigation. Likewise, Police detained 20 extremists on various streets near the course of the marathon who are suspected of having intended to confound proper functioning of the marathon.
Police emphasized that they will "act within their authority according to the law and will use all means at their disposal against anyone who acts against the law and chooses to confound proper functioning of the marathon and breach public order."