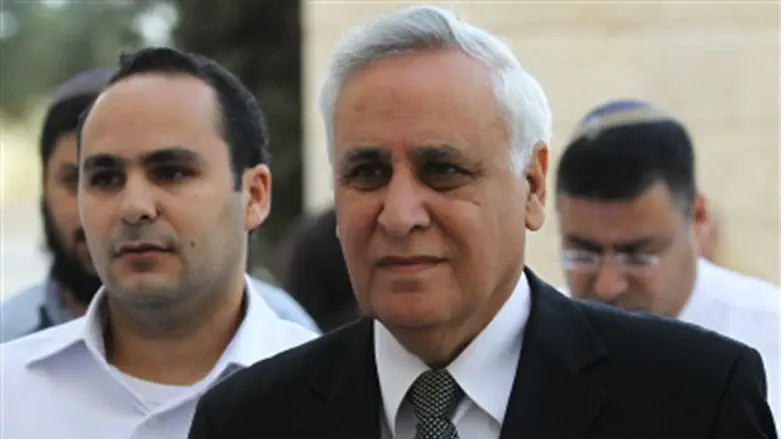 Moshe Katzav
Flash 90
The police are opposed to relaxing the conditions of parole of former president President Moshe Katzav. Katzav asked not to be confined to his house between the hours of 10 P.M. and 6 A.M. as required by his parole conditions, according to a Channel 2 report Monday.
According to the report, in a police assessment submitted to the Parole Board of the Prison Authority, the police expressed their categoric opposition to Katzav's request.
Moreover the police stated that Katzav had obtained an early release just two months ago and they also expressed concern about the possibility of paroled felons wandering the streets at night around the country.
The parole board had imposed several restrictions on Katsav as part of the terms of his release from prison. He will not be allowed to leave the country, change his address without permission, or speak with the media, and he will remain under house arrest every night for the rest of his sentence.
Katsav will also continue his rehabilitation program,which will include daily sessions of Torah and Bible study at the Beit Midrash in Kiryat Malachi, and weekly attendance at a religious-rehabilitation group. He will also meet with a psychologist once a week.
Katsav's request for parole was granted after he had served five years out of a seven year term for rape.