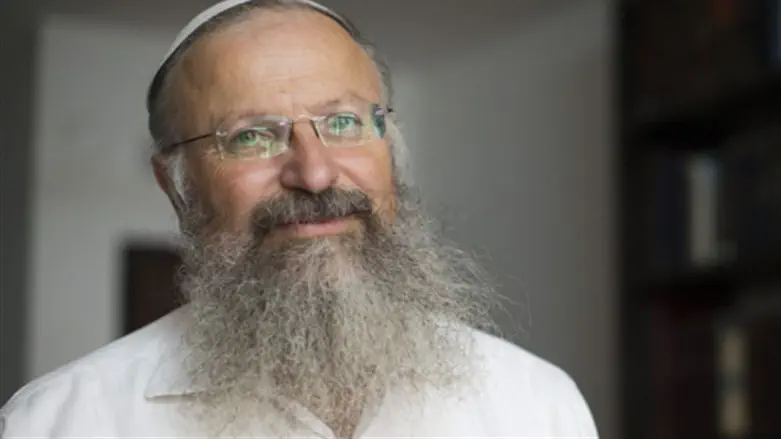 Rabbi Shmuel Eliyahu
Flash 90
Tzfat Rabbi Shmuel Eliyahu supported Rabbi Yigal Levenstein's stance against women serving in the IDF.
In an interview with Galei Zahal Radio, Rabbi Eliyahu spoke about the reports told to him first-hand from male and female soldiers who were busy with each other instead of with the military operation at hand.
"It's a situation which allows the IDF to become inefficient, " Rabbi Eliyahu explained. "The IDF needs to win its battles. We have enemies whose greatest desire is to throw us into the sea. We can't afford to play gender games when the danger is so great."
Regarding his opinion of female combat pilots, Rabbi Eliyahu said, "Most of the women who serve in combat aren't combat pilots, they're on the ground."
Rabbi Eliyahu also emphasized that his opposition applies to those situations in which the IDF has to fight an enemy on the ground and to do so enters a dangerous region. In these situations, he said, the IDF cannot play gender games because it needs to concentrate on winning in combat.
Recently, the IDF has integrate female combat soldiers into additional units, including tanks, despite scientific evidence proving this is unwise.