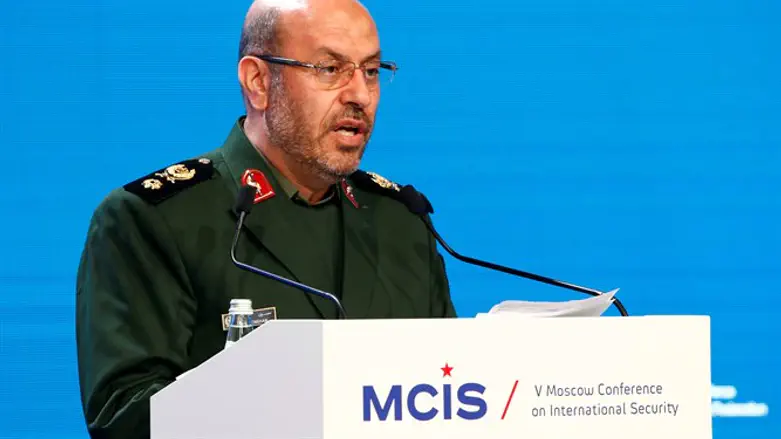 Hossein Dehghan
Reuters
Iran's Defense Minister Hossein Dehqan claimed on Sunday that his country had entered the final stage of the production of a home-made fighter jet known as the Qaher 313 fighter jet, adding that the plane is ready for different tests, the semiofficial Fars news agency reported.
In 2013, Iran's then-President Mahmoud Ahmadinejad first unveiled the Qaher 313, claiming at the time it is able to evade radar systems.
Ahmadinejad boasted that the warplane was designed and built domestically and "is among the most advanced fighter jets in the world."
Israeli experts, however, at the time cast doubt on the authenticity of the fighter jet.
Iran continuously boasts of its military, space and nuclear advances, and it is unknown which of the claims are true and which are exaggerated.
Dehqan's claims about the Qaher 313 came a day after Iranian state television reported that the advanced S-300 air defense system, which the Islamic Republic bought from Russia, is now operational.
Iran also claims it has developed a home-made version of the S-300, which it calls Bavar 373. Dehqan claimed on Sunday that the final operational tests of Bavar 373 will be carried out late in May.
"The full battlefield operation tests on Bavar 373 system have been planned for May 23," Dehqan told Fars.