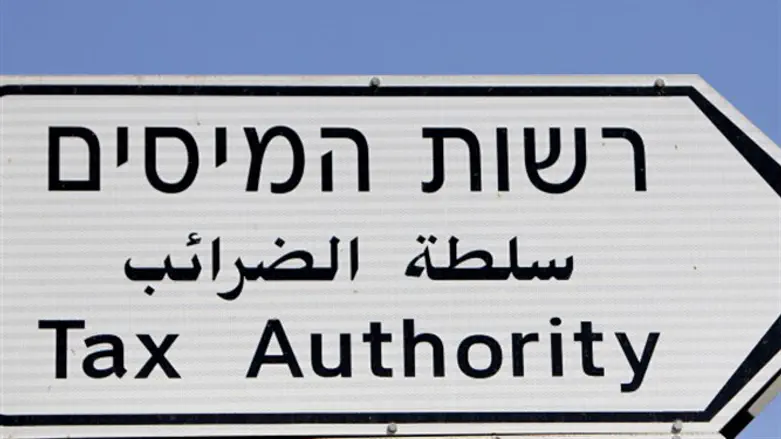 Tax Authority
Flash 90
A resident of central Israel was arrested for allegedly trying to defraud the Tax Authority into granting him a tax exemption based on a false declaration.
The suspect allegedly sold a private home in Givat Shmuel divided into six separate apartments for NIS 3,100,000 while asking for a tax exemption on the sale of a single home in violation of a Supreme Court ruling forbidding the practice.
The investigation was triggered by information received according to which the sold property was fully split into six separate apartments, including a separate electricity meter, water meter, kitchen, bathroom, shower, and a separate entrance for each and every apartment.
Income tax investigators searched the suspect's home and visited the property he sold. In addition, three of the suspect's children and another woman have been investigated, who maintain smaller holdings in the property.
All five are suspected of filing false property tax declarations by reporting that they only sold one apartment, which was not in accordance with what actually happened. The suspects additionally declared the sale of an apartment with two floors only, which does not reflect the actual property's spanning three floors with two apartments on each.
In addition to the five, the main suspect's two lawyers were questioned under caution on suspicion of knowingly helping him prepare a false property tax statement. During interrogation the suspect admitted that the apartments are indeed split, and also admitted that they were rented for extended periods. The suspect has no file or report documenting any income from the rent.
Translated by Mordechai Sones