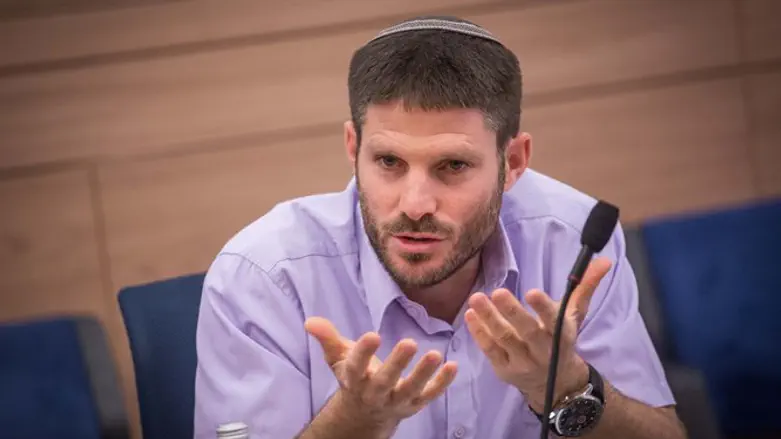 Bezalel Smotrich
Hadash Parush/Flash 90
MK Stav Shafir (Zionist Union) on Saturday contacted Attorney General Avichai Mandelblit and demanded that he look into the legality of the construction process of the house of MK Bezalel Smotrich (Jewish Home) in the community of Kedumim.
Her request comes following a report on Channel 2 News this past week which claimed Smotrich was in a conflict of interests when he promoted the Regulation Law.
The report, which was based on claims made by a leftist group, said Smotrich himself lives in an illegal house which may be built on Palestinian Arab land. The group claimed that there are aerial photos which demonstrate this fact.
Smotrich described the report as a "fake inquiry" and added that "the only people with a conflict of interests are the journalists who try to represent the Palestinians in order to evict Jews from their houses but in such cases of self- hatred, no Regulation Law will help."
In her letter to Mandelblit, Shafir claimed, "Members of the Jewish Home believe that the law book is meant to promote them personally, and that the tax money of the citizens of Israel is designed to serve the small interests of Smotrich and Bennett."
"As it appears, an Israeli lawmaker initiated – in an unprecedented manner – a law that contradicts international law, the Israeli constitutional principles and now, as has been revealed – also the ethics rules of the members of the Knesset," she added.
"It appears that the over enthusiasm of MK Smotrich in the legislative process of this non-constitutional law was primarily due to his knowledge that his own home was illegally built," wrote Shafir.