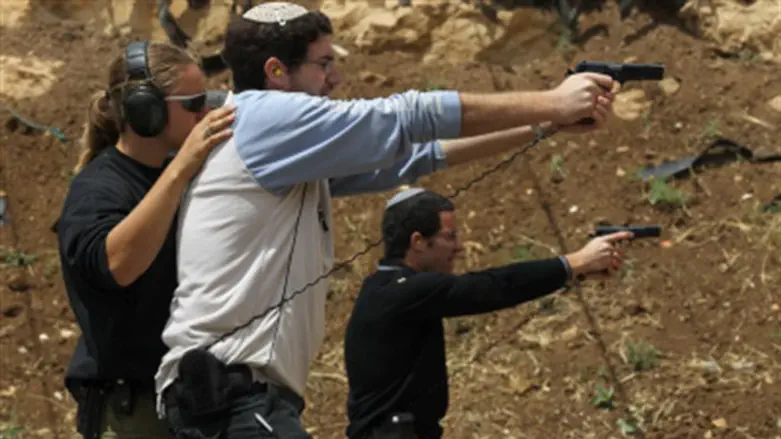 Gun range (file)
Flash 90
With the unprecedented number of bomb threats that have targeted Jewish institutions in more than 30 states, along with three major cemetery desecrations in St. Louis, Philadelphia, and New York, the Secure Community Network (SCN), the leading national security agency in the Jewish community, has formed the National Security Advisory Council.
On Thursday morning, the new security body was announced during a security briefing call led by SCN, the security initiative of The Jewish Federations of North America and the Conference of Presidents of Major American Jewish Organizations. SCN's National Security Advisory Council will be chaired by Alejandro Mayorkas, the former Deputy Secretary of the Department of Homeland Security (DHS).
"We in the National Security Advisory Council will provide strategic guidance to SCN and also assist in the strengthening of SCN's critical partnership with federal, state, and local law enforcement leaders across the country," said Chairman Mayorkas. "The National Security Advisory Council will have members from all of these levels of government, who have tremendous experience working within and throughout communities across the country in the furtherance of the security imperatives, not only for the Jewish community, but for communities in their entirety."
SCN leaders and council members have been working closely with DHS, FBI, and local law enforcement, as well as congressional and administration officials, to ensure ongoing threats and incidents targeting the Jewish community remain a focused priority and all law enforcement and other relevant resources are leveraged in thwarting these events.