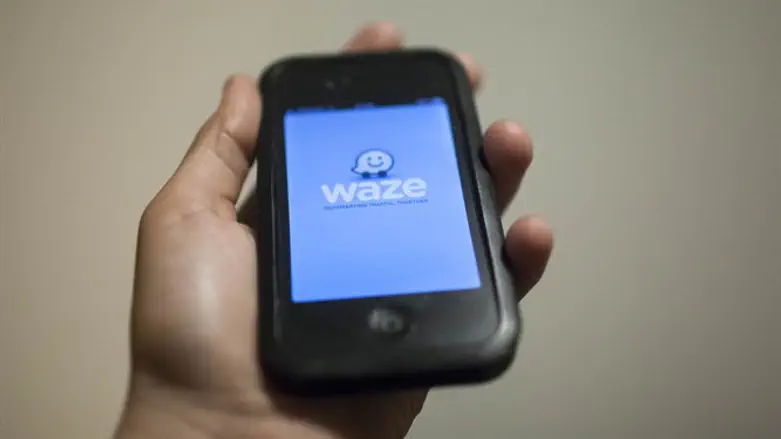 Waze (illustration)
Yonatan Sindel/Flash 90
The navigation app Waze has teamed up with an Israeli NGO to help wild animals from becoming roadkill on Israeli roads.
The Society for the Protection of Nature in Israel has launched a campaign that calls on Israeli drivers to use Waze to report wild animals run over by cars in open spaces and outside of urban areas, which is an existing feature of the app.
The reports will be used to map the roads that are most dangerous to wild animals and find ways to reduce the number that are killed.
The project was launched Wednesday, ahead of "UN World Wildlife Day" on Friday.
Among the animals most often hit by cars are gazelles, porcupines, badgers, turtles, hyenas and otters. In January, the Waze community of drivers logged 1,416 roadkill reports.