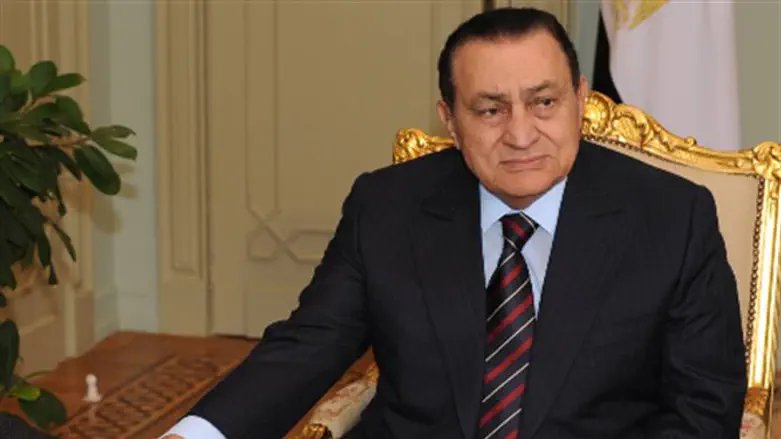 Hosni Mubarak acquitted over 2011 protester killings
FLASH90
Egypt's top appeals court has found Hosni Mubarak not guilty of involvement in the killing of protesters during the 2011 uprising that ended his 30-year rule, in a final ruling that could see the former president walk free.
After an all-day hearing on Thursday, Judge Ahmed Abdel Qawi announced: "The court has found the defendant innocent".
The court also rejected demands by lawyers of the victims to reopen civil suits, leaving no remaining option for appeal or retrial.
Nearly 900 protesters were killed in the 18-day uprising against Mubarak's rule that ended when he stepped down in 2011.