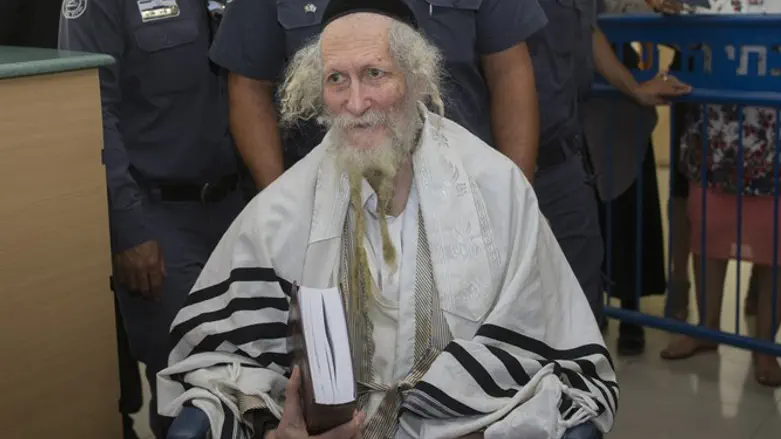 הרב ברלנד
צילום: יונתן סינדל, פלאש 90
Three weeks after he was released from jail to the Hadassah Ein Karem hospital, Shuvu Banim leader Rabbi Eliezer is expected to undergo a complex and difficult operation in the coming hours.
Doctors had hoped to prevent the need for this second operation but say now that his medical situation requires it to be performed. Berland's family says that his age significantly complicates the procedure.
Over the last few weeks nobody except for medical staff and prison authority officials was allowed to maintain contact with Rabbi Berland. His family were allowed to visit him once a week. His followers were asked not to come to the hospital as this could cause a deterioration in his conditions of confinement since Prison Authority officials are concerned that his followers will try to smuggle him out of the hospital.
In a plea bargain agreement signed a few months ago, Rabbi Berland pleaded guilty to charges of indecent acts and assault. He was sentenced to 18 months in jail which include the period he had already spent in jail since July 2016.