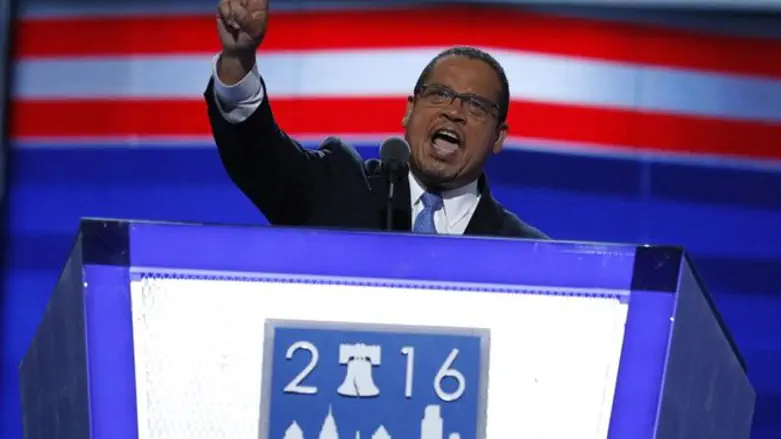 Keith Ellison
Reuters
Rep. Keith Ellison, the first Muslim elected to Congress, sent a letter to U.S. Attorney General Jeff Sessions urging him to investigate the recent desecration of a Jewish cemetery in the St. Louis area as a hate crime.
Ellison, D-Minn., called on Sessions to designate the attack on the Chesed Shel Emeth Cemetery in University City, Missouri, in which more than 150 headstones were overturned and damaged, as a hate crime. Less than a week later, about 100 headstones were toppled at the Mount Carmel Cemetery in Philadelphia.
"We cannot afford to ignore the series of recent threats against the American-Jewish community," the lawmaker wrote in the letter dated Feb. 27 and sent Tuesday. "Anti-Semitism poses a grave threat to our democracy and every American's Constitutional right to freely practice their religion.
"While local law enforcement is working hard to identify the perpetrators, it is evident that a federal Hate Crime investigation is warranted due to the dark history of anti-Semitic attacks of this nature, both here and abroad, and the symbolic message it sends to the Jewish community all over the world."
Just days before sending the letter, Ellison lost in his bid to become Democratic National Committee chairman following a race in which he was dogged by his past involvement with Louis Farrakhan and the Nation of Islam while he was in college. The new DNC chairman, former Labor Secretary Tom Perez, immediately after the election named Ellison as his deputy.
Prior to the DNC vote, Ellison in a candidates' debate called for Democrats to speak out against anti-Semitism and reject hatred of refugees.