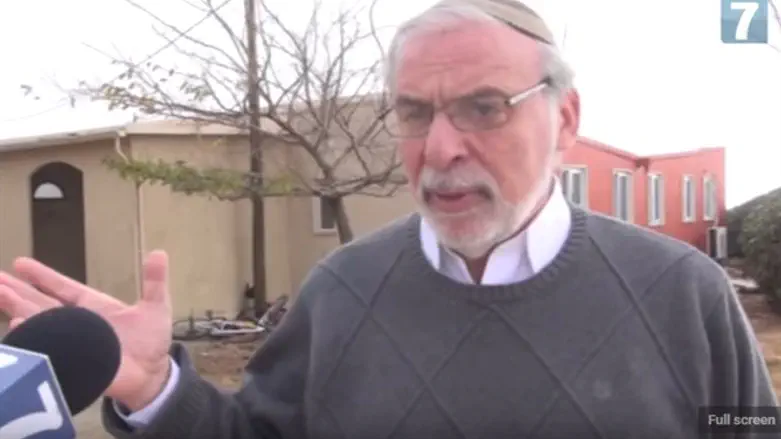 Dov Hikind
Eliran Baruch
The wave of anti-Semitism which has sharply increased in the US recently plays into the hands of Democrats, most of whom try to connect the anti-Semitism to President Trump and to present him as doing too little to combat the phenomenon.
New York State Assemblyman and Orthodox Jew, Dov Hikind, despite being a Democrat, has decided to come out in defense of Trump.
In response to the vandalizing of hundreds of Jewish tombstones in Missouri and Philadelphia, Hikind said "the idea that the President is responsible for these and other incidents in recent weeks is ridiculous."
In a discussion with the haredi newspaper Hamevaser, Hikind said that it is an "absolute lie" to blame the Trump administration for the latest acts of vandalism. "I'm not saying that Trump is 100% perfect, he could and should do more to confront the rising anti-Semitism. But to say that he is to blame - is an absolute lie. The media in the US has scapegoated him and blames him for all the trash, while other people who may be the chief causes of this anti-Semitic wave are not mentioned at all in the media."
Hikind criticized the Democratic party for agreeing to the appointment of Keith Ellison as the deputy party chairman, despite his being known as anti-Zionist.
"The real amazing thing is that Chuck (Charles) Schumer, the leader of the Democratic party in the Senate, who has for years portrayed himself as a 'protector of Israel' and a friend of the Jewish nation, at this point, with Jews being targeted in the US, allows the election of Ellison as deputy head of the party even though he is a known anti-Israeli," said Hikind.
Ellison's election as deputy chairman of the Democrats aroused heavy criticism from Jewish party members due to Ellison's connections to radical Nation of Islam leader Louis Farrakhan. Ellison was also one of the few congressmen who supported the infamous and later retracted Goldstone report condemning Israel for the Cast Lead campaign in Gaza. He also opposed funding the Iron Dome project.
Ellison was even recently heard to claim on record that "US foreign policy in the Middle East is dictated by what is good or bad for a state of seven million inhabitants." He was referring, of course, to Israel, using classic anti-Semitic tropes suggesting that Jews run the world.
After the recording was published, the ADL sharply condemned him and claimed that his statements were "worrying and wrong."
.