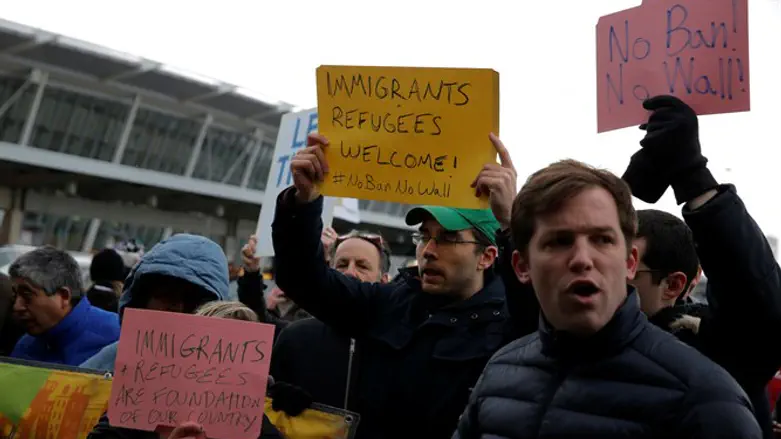 Protest outside JFK airport against Trump's immigration ban
Reuters
The 9th U.S. Circuit Court of Appeals on Monday rejected a Department of Justice request to place on hold an appeal over President Donald Trump's travel ban on people from seven majority-Muslim countries, Reuters reported.
The same court suspended Trump's travel ban earlier this month while litigation over the measure proceeds.
Trump's order bars people from Iraq, Iran, Syria, Yemen, Libya, Sudan and Somalia from entering the U.S. for 90 days and temporarily halts the United States' refugee resettlement program for 120 days, while indefinitely suspending resettlement for refugees from Syria.
The order is temporary, until proper vetting procedures – a central campaign promise of Trump's – can be implemented.
The 9th Circuit had directed the Justice Department to file a legal brief defending the travel ban later this week, but the Justice Department asked last week for the appeal to be placed on hold due to the fact that Trump is planning to issue an updated executive order.
In a response, the state of Washington said the Trump administration has said both that it would pursue an appeal, and that it would issue a new order.
"Throughout these proceedings, there appears to have been a lack of communication between the Department of Justice and the White House," the Washington attorney general's office said in a court filing, according to Reuters.
After stating that a new travel ban would be issued last week, a White House official said on Wednesday that a new order would come sometime this week.