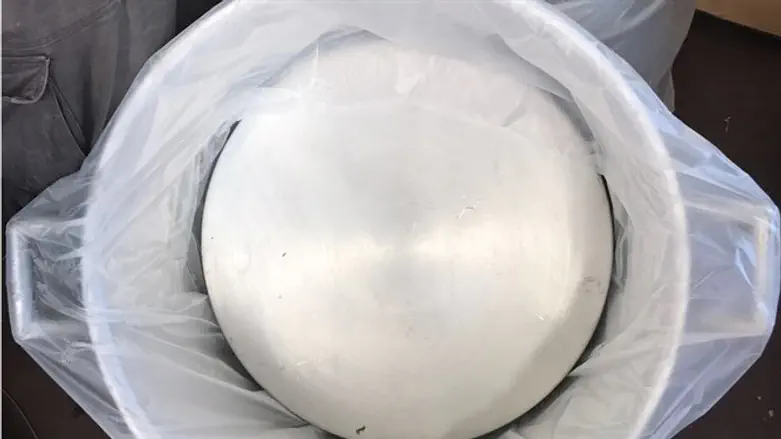 Pot with fake walls holds smuggled tobacco
Nitzana Customs Authority
Israeli customs officials at the Nitzana crossing foiled an attempt to smuggle two tons of tobacco over the border, worth a total of 200,000 NIS and for which taxes would have been 1,000,000 NIS.
The tobacco was hidden in pots imported by the Palestinian Authority, which were labeled as holding 'houseware.'
Customs officials discovered the smugglers after the shipment aroused their suspicion and they decided to physically inspect the pots. During the inspection, officials found 224 packages holding a total of 2 tons of tobacco.
Nitzana Crossing customs officials recently reported a dramatic rise in the number of attempts to smuggle tobacco and cigarettes into Israel.
Over 9000 packets of cigarettes, 4,650 kilograms (10,251 lbs) of tobacco, and 800 kilograms (1763 lbs) of narghile have been discovered recently, reaching a combined worth of 1,100,000 NIS total and 4,600,000 NIS in taxes.