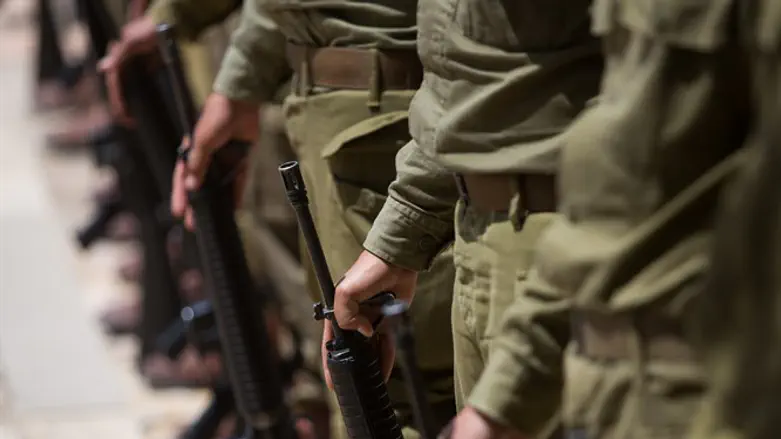 IDF soldiers
Yonatan Sindel/Flash 90
A Christian IDF soldier has received death threats from opponents of the service of Arabs in the IDF, the Mako Hebrew news site reported.
The soldier received a threatening message on his Facebook page. "We know who you are, where you serve and where your parents live. When you finish your patrol of the old city, we will wait for you at the mosque, where we will stab you."
Other Christian and Arab soldiers have also faced incitement and threats. A recently opened Facebook page features Christian Arab soldiers, along with the personal details of the soldiers and their families. The soldiers become victims of incitement and harassment, including being called traitors to the Arab community. The harassment can include death threats.
"This will end in murder," one Christian soldier said in a report on the campaign of incitement against Christians who serve in the IDF two years ago. "The state has to wake up and prosecute those agitators who threaten [Christian soldiers] before it's too late."
The campaign of incitement and harassment has led to Christian soldiers being allowed to change to civilian clothes before leaving their bases. Army regulations normally stipulate that soldiers must wear their uniforms until they reach their destination.