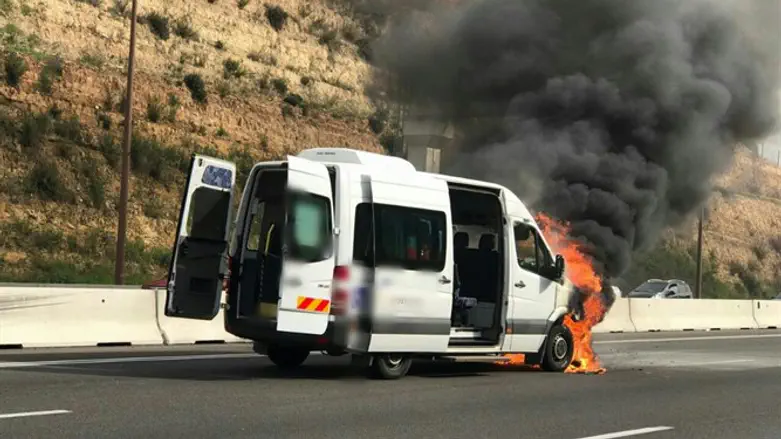 Minibus on fire on Highway 1
Police spokesperson
A minibus travelling on the Jerusalem-Tel Aviv highway caught fire Wednesday morning, leaving a number of disabled passengers trapped inside.
The vehicle went up in flames on eastbound Highway 1, near the Hemed interchange, forcing authorities to close off a large section of the highway to traffic.
After the minibus caught fire, it became apparent that a number of passengers were unable to exit the vehicle.
A United Hatzalah response team called to the scene found that the passengers were handicapped and required assistance in escaping the fire.
United Hatzalah first responders evacuated those trapped inside, after which a firefighting unit from Beit Shemesh extinguished the blaze.
No injuries were reported in the incident.
Charred remains of minibus
Courtesy of United Hatzalah