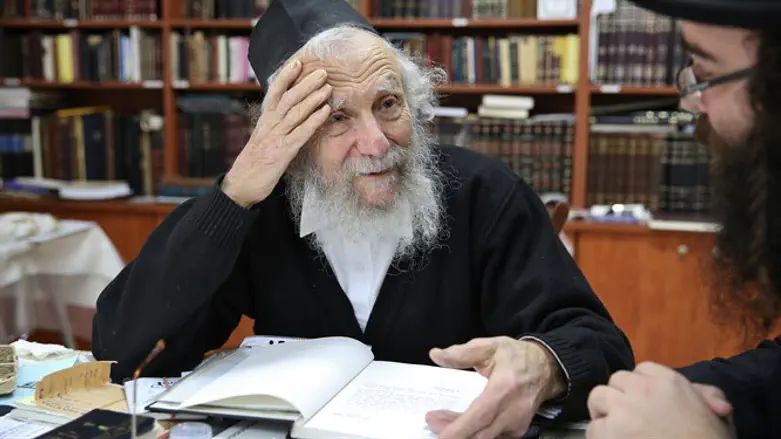 Rabbi Yaakov Edelstein
Yaakov Cohen - Flash 90
Ramat Hasharon Chief Rabbi Yaakov Edelstein was admitted today (Monday) to the Laniado Hospital in Netanya after feeling unwell.
The family reported that his medical condition worsened and asked the public to pray for his recovery.
In recent months, Rabbi Edelstein was hospitalized several times due to his deteriorating health. Just yesterday he was released to his home.
Six months ago, he was hospitalized for two months after a serious illness encumbered his breathing. During his hospitalization he sent a letter of thanks from his sickbed to all those praying and undertaking resolutions for his recovery.
"The public is already aware of my situation, and I who need advocates, express my gratitude and recognition to everybody who prays and strengthens in something," wrote the rabbi in his letter.
He further requested emphasizing answering "Amen" in "Kaddish d'Rabanan": "Many asked me what resolution to accept, and really each should choose what he prefers ... All those who benefitted from my lessons and talks at the yeshiva, will cause me great pleasure if they would intensify concentration while listening to Kaddish d'Rabanan and Amen, without interruption in speech or some action such as wrapping tefillin, etc'".