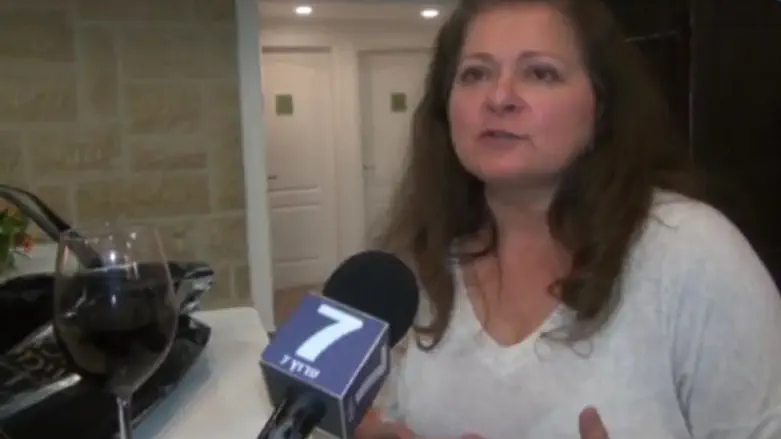 Rhonda Weiboldt
Eliran Aharon
Rhonda Wieboldt is a resident of Dallas, Texas, who has worked for a leading computer company for 27 years and arrived in Israel last night for the first time in her life as part of a 10-day journey to Israel led and organized by former Governor Mike Huckabee.
She spoke with Arutz Sheva of her great excitement about the recent US presidential elections, supporting Israel, and her recommendation that the world come and witness the truth about Israel firsthand.
Huckabee comes annually for his traditional trip to support Israel, this time with 400 activists.