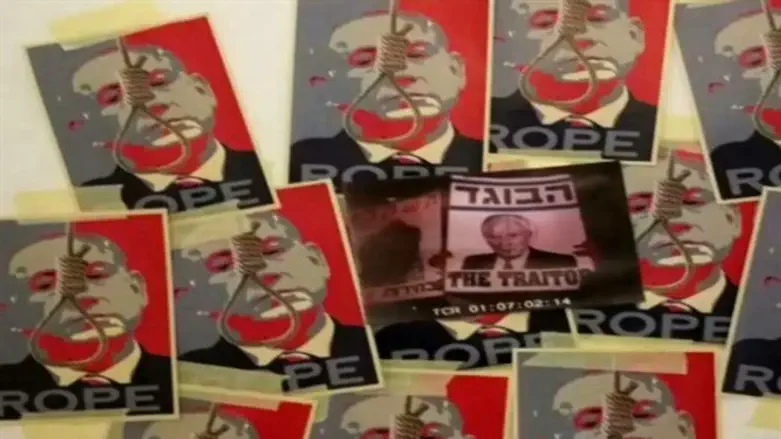 הכרזה נגד נתניהו בבצלאל
צילום מסך ערוץ 20
The Prosecutor's Office has closed the case against the the student of the Bezalel Academy of Art and Design in Jerusalem who hung a poster depicting Prime Minister Netanyahu with a noose, Channel 10 reported.
An investigation into the hanging of the poster was initiated in December with the approval of Attorney General Avichai Mandelblit.
Mandelblit authorized the police to investigate the student on suspicion of incitement to violence, and the student was detained and questioned by police before being released. Restrictive conditions were imposed on the student until the end of the proceedings.
The student was released after the State Attorney's office determined there was an "absence of guilt."