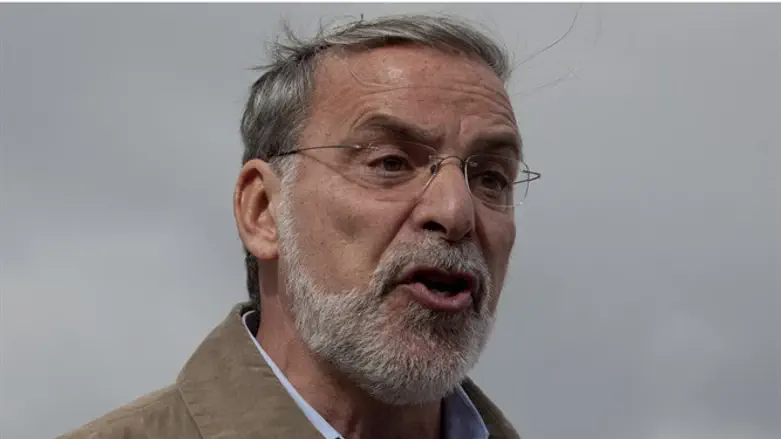 Dov Hikind
Flash 90
New York State Assemblyman Dov Hikind (D-Brooklyn) launched an online petition addressed to Senate Minority Leader Senator Charles E. Schumer today, calling on him to rescind his support for Congressman Keith Ellison to be the next Chair of the Democratic National Committee.
"Keith Ellison has disqualified himself from becoming the next chair of the DNC," said Hikind. "Ellison is the most polarizing choice. Not only are his views radical, but they are divisive. Whether his embracing of Nation of Islam leader Louis Farrakhan or his support of the one-sided Goldstone Report, Ellison is clearly not the leader anyone should embrace."
Hikind asked why Ellison only disavowed his affiliation with the anti-Semitic Nation of Islam movement after his election to the US Congress in 2006. "Why was his apology only issued after getting elected?" asked Hikind. "Ellison's record clearly reflects he is no friend and is certainly dangerous to the State of Israel. In 2014, he voted against funding for Israel's Iron Dome missile defense system. In 2010, at a fundraiser, he said that American foreign policy is governed by Israeli interests. Is this the future leader of the Democratic Party?"
"Senator Schumer, are there no mainstream candidates to lead us?" asked Hikind. "Instead of bringing Democrats together, Ellison will further divide the Party. Senator Schumer, pull the plug on your support for Ellison. He will be a disaster for the Democratic Party," said Hikind.