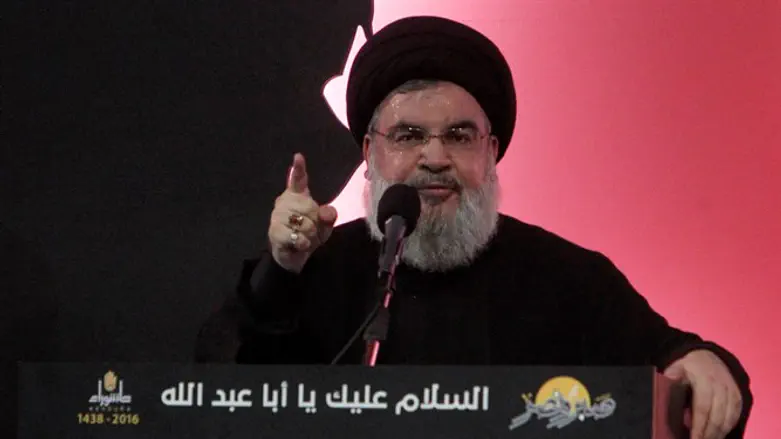 Hassan Nasrallah
Reuters
Hezbollah leader Hassan Nasrallah on Sunday mocked U.S. President Donald Trump, referring to him as an "idiot" and saying his presence in the White House makes him very optimistic, reports The Associated Press.
Nasrallah said in a speech that his group is much stronger than when it was created in the early 1980s and should not be concerned about threats from the West.
"We are very optimistic that when an idiot settles in the White House and boasts about his idiocy, this is the beginning of relief for the oppressed around the world," added the Hezbollah leader, in a reference to Trump.
The comments come amid tensions between Trump and Iran, which is Hezbollah's main sponsor.
In late January, Iran conducted a ballistic missile test, also at the Semnan launch pad, which is located about 140 miles east of Tehran.
Following that ballistic missile test, President Donald Trump's administration imposed new sanctions on 25 individuals and companies connected to Iran's ballistic missile program and those providing support to the Revolutionary Guard Corps' Qods Force.
Similar to Nasrallah, Iranian officials have appeared unfazed by the sanctions, responding instead with threats of their own.
Iran's Foreign Ministry vowed that it too would ensure "legal restrictions" were imposed on the "American individuals and companies which have a role in aiding extremist and terrorist groups or contribute to the suppression and murder of the defenseless people in the region."
On Monday, Iran's Vice President Eshaq Jahangiri said that the "ultimate losers" are those who result to the language of force in dealing with Iran.
"The Americans have chosen a wrong path these days and we hope that they will revise their approach and practice interaction," he said.
The United States, which blacklisted Hezbollah as a terrorist group, regularly sanctions members of the group.