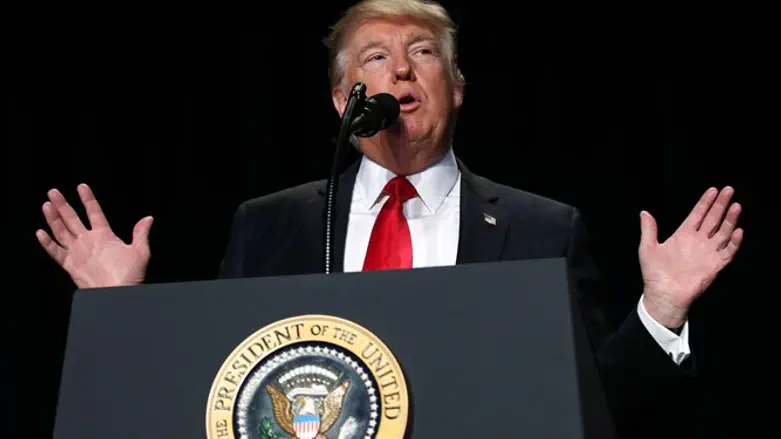 Donald Trump
Reuters
An appeals court on Thursday rejected the Trump administration's request to resume his executive action on immigration and refugees, reports The Hill.
The San Francisco-based United States Court of Appeals for the Ninth Circuit ruled unanimously that a restraining order against President Donald Trump's temporary travel ban may continue while a federal judge considers a lawsuit over the policy.
Following the decision, Trump indicated on Twitter he would appeal to the Supreme Court.
"See you in court, the security of our nation is at stake!" he wrote.
The three-judge panel heard the arguments in the case on Tuesday, with attorneys for both Washington state and the Justice Department making arguments.
The hearing came after U.S. District Judge James Robart, who is in Seattle, halted Trump's order and granted a nationwide stay last Friday.
On Monday, the Justice Department asked the federal appeals court to restore Trump's ban on travelers from seven majority-Muslim nations.
Trump's order bars people from Iraq, Iran, Syria, Yemen, Libya, Sudan and Somalia from entering the U.S. for 90 days and temporarily halts the United States' refugee resettlement program for 120 days, while indefinitely suspending resettlement for refugees from Syria.
The order is temporary, until proper vetting procedures – a central campaign promise of Trump's – can be implemented.
During Tuesday's hour-long hearing, August Flentje, representing the Trump administration as special counsel for the Department of Justice, argued that states do not have legal standing to bring the lawsuit and that it is within the president's broad legal authority to protect the country's national interest with respect to the entry of aliens or refugees.
The judges seemed to signal that the states do have grounds for a lawsuit, and also voiced skepticism that the countries targeted in the ban posed a real risk for terrorism.
Flentje said the nations were previously identified by Congress and the Obama administration as "countries of concern".
Trump was critical of Robart for overturning his travel ban in several Twitter posts on Saturday.
"What is our country coming to when a judge can halt a Homeland Security travel ban and anyone, even with bad intentions, can come into U.S.?" Trump tweeted.
"Because the ban was lifted by a judge, many very bad and dangerous people may be pouring into our country. A terrible decision," he added.
On Sunday, he criticized the judge again, writing on Twitter, "Just cannot believe a judge would put our country in such peril. If something happens blame him and court system. People pouring in. Bad!"