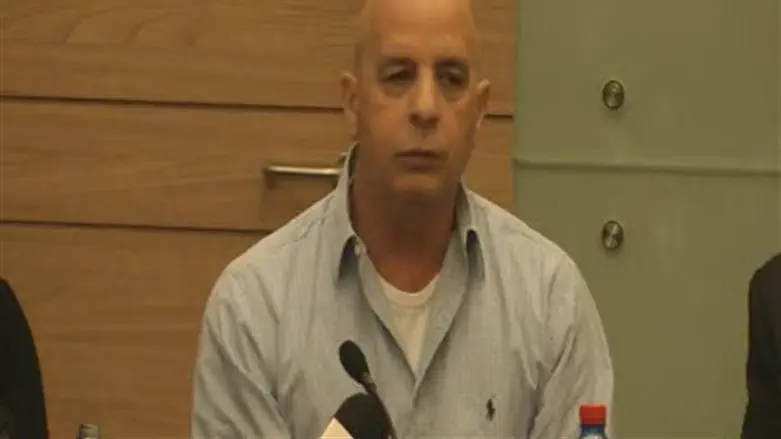 Yuval Diskin
Hezki Ezra
The German newspaper Der Spiegel claimed on Thursday that an ex-Shin Bet chief and Israeli diplomat are tied to a recent scandal involving Germany's largest automaker.
According to the reports, former Shin Bet head Yuval Diskin and former Israeli ambassador Avi Primor are both involved in the Volkswagen pollution scandal, in which the company used software to trick pollution tests. Documents obtained by Der Spiegel show that European officials knew about the deception for years, but didn't act on it. According to US authorities, the two Israelis had prior information on the affair.
The former head of Israel secret service Diskin and former Israeli ambassador Primor met in 2015 with Ferdinand Piëch, an Austrian businessman who led the automobile empire for decades as chief executive and later was chairman of Volkswagen's advisory committee. Diskin, who retired from the GSS in 2011, met with Piëch as a representative of a cyber technology company seeking to sell security services to German auto manufacturers.
Primor confirmed the details of the meeting in an interview with the German newspaper, saying: "I am a friend of Diskin. I did him a favor. We were together in other German companies. I am only responsible for making connections. I was not involved in transactions. I'm not saying anything about the Volkswagen scandal".
Despite Primor's denials, it seems that the talks with VW helped, and in 2016 an Israeli compant was established for advanced technology security services in which according to the Bild, Volkswagen holds 40 percent of shares. Diskin is the owner of the company along with Tzafrir Katz, former Shin Bet technology division head, and Tamir Bechor, the organization's former head of information and computing.
In response to an inquiry by Maariv Online, a Diskin spokesman said: "Yuval Diskin has no connection in even the smallest way to the Dieselgate affair. Yuval Diskin and his colleagues first learned about the case only when it was reported in the media. The report is misleading and has no basis in reality."