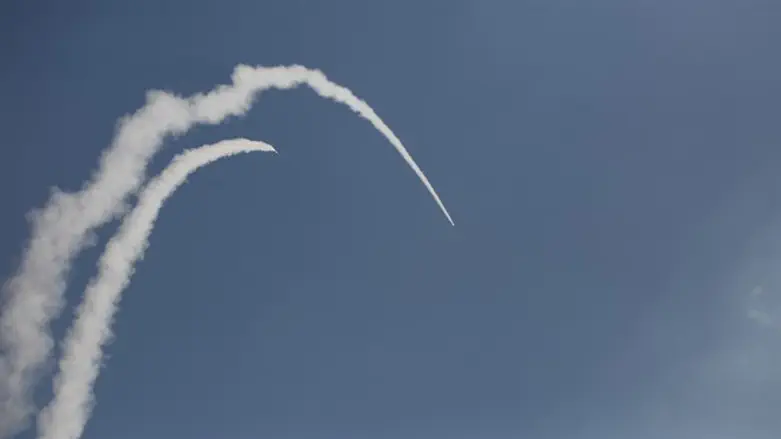 Rockets
Yaakov Naumi/Flash 90
A projectile from Syria that landed in an open area in the Golan Heights late Wednesday evening has been identified as a tank shell.
No injuries or damage were reported.
The IDF believes that the shell was a result of a spillover from the civil war in Syria into Israel, and that Israel was not targeted for attack.
The IDF responded by attacking a target in the northern Golan Heights belonging to to the embattled regime of Bashar al-Assad.
"The IDF will not tolerate any attack on Israel's sovereignty or the security of its citizens, and sees the Syrian regime is responsible for what happens in its territory."