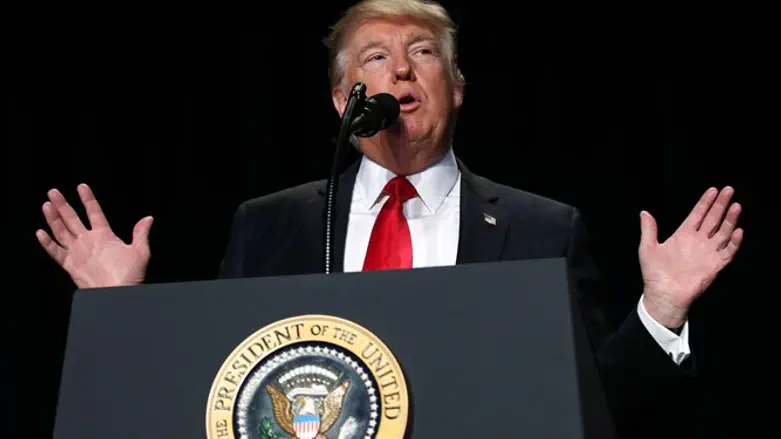 Donald Trump
Reuters
The Justice Department on Monday asked a federal appeals court to restore President Donald Trump's ban on travelers from seven majority-Muslim nations, Fox News reports.
The filing with the Ninth Circuit Court of Appeals came three days after a federal judge in Washington state halted Trump's order and granted a nationwide stay.
On Saturday night, the Justice Department appealed the judge's order, but the appeal was denied by the Court of Appeals for the Ninth Circuit on Sunday morning.
The Justice Department's latest filing on Monday said U.S. District Judge James Robart's order was "vastly overbroad" and said Trump's executive order was "a lawful exercise of the President's authority over the entry of aliens into the United States and the admission of refugees."
The appeals court refused to immediately reinstate the ban, and lawyers for Washington and Minnesota -- two states challenging it -- argued anew on Monday that any resumption would "unleash chaos again," separating families and stranding university students.
Oral arguments were set for Tuesday afternoon, according to Fox News.
Trump was critical of Robart for overturning his travel ban in several Twitter posts on Saturday.
"What is our country coming to when a judge can halt a Homeland Security travel ban and anyone, even with bad intentions, can come into U.S.?" Trump tweeted.
"Because the ban was lifted by a judge, many very bad and dangerous people may be pouring into our country. A terrible decision," he added.
On Sunday, he criticized the judge again, writing on Twitter, "Just cannot believe a judge would put our country in such peril. If something happens blame him and court system. People pouring in. Bad!"