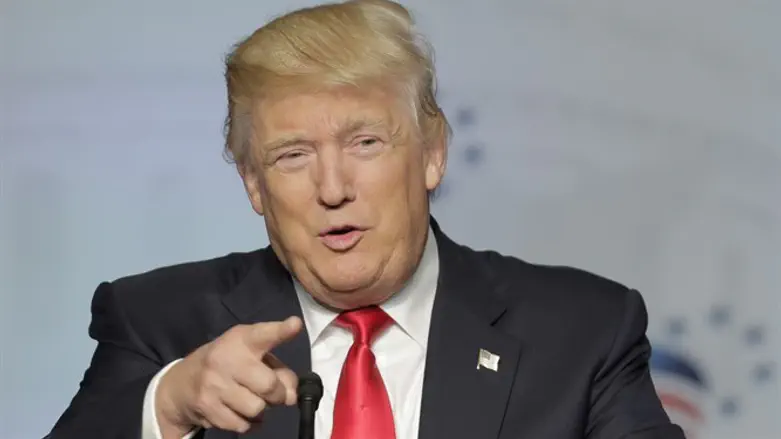 Donald Trump
Reuters
US President Donald Trump on Saturday night attacked a federal judge for overturning his ban on nationals of seven countries entering the US and the he Department of Homeland Security decision to suspend "any and all actions" which would enforce the ban.
"What is our country coming to when a judge can halt a Homeland Security travel ban and anyone, even with bad intentions, can come into U.S.?" Trump tweeted.
The argument comes after a Seattle federal judge issued a temporary restraining order on Friday halting US President Donald Trump's executive order banning citizens of seven countries from entering the US.

Judge James Robart, appointed by former President George Bush in 2003, ruled the executive order would be stopped nationwide, effective immediately.
"The Constitution prevailed today," Washington Attorney General Bob Ferguson said in a statement after the ruling. "No one is above the law — not even the President."

"It's our president's duty to honor this ruling and I'll make sure he does," Ferguson added.

The ruling was made at the request of Washington and Minnesota states.

Ferguson, a Democrat, filed the lawsuit three days after Trump signed the executive order. The suit argued that the travel ban targets Muslims and violates constitutional rights of immigrants and their families.
"The state has met its burden in demonstrating immediate and irreparable injury," Judge Robart said.
The White House pledged action in a late Friday statement: "At the earliest possible time, the Department of Justice intends to file an emergency stay of this order and defend the executive order of the President, which we believe is lawful and appropriate," the late Friday statement read.
"The president's order is intended to protect the homeland and he has the constitutional authority and responsibility to protect the American people," it continued.
According to 9/11 mastermind and leader Khalid Sheikh Mohammed (KSM), the determining factor for choosing terrorists to take part in the 9/11 operation was their ability to obtain valid US visas.