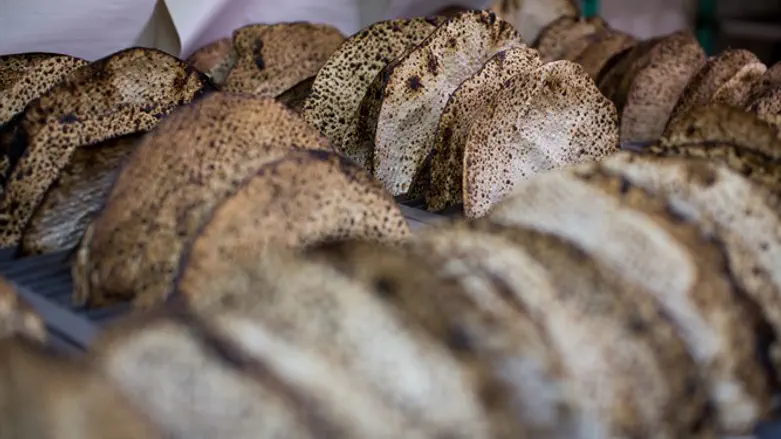 Matzah
Yonatan Sindel/Flash 90
The Jewish Community of Warsaw sent matzah to a public television official accused of anti-Semitism after he mentioned the Jewish food on air while denouncing anti-government protesters.
Marcin Wolski, the director of the TVP2 state-funded channel, read a poem that he wrote saying protesters outside the Polish parliament were "handing out matzah" during anti-government protests, suggesting Jews were behind the demonstrations against proposed curbs on the media by Poland's ruling right-wing Law and Justice party .
The Jewish Community of Warsaw also filed a complaint for racist rhetoric with the National Council on Radio and Television, which has guidelines against airing such content.
Anna Chipczynska, president of the Jewish Community of Warsaw, included in the matzah delivery to the station a leaflet on how to fight anti-Semitic rhetoric, which she posted on Jan. 24 from the community's head office in Warsaw.
The Monitoring Center on Racist and Xenophobic Behavior, a nonprofit that monitors hate speech in Poland, used harsher language than the community's in its Jan. 22 statement about Wolski's poem.
"We know such rhetoric from history," the center wrote in the statement. "Pointing to the Jews as the enemy has a long tradition – applied by the [German] National Socialist party. You, Wolski, should know the history and the consequences of anti-Semitic actions -- also in communist authorities driving out of thousands of Polish Jews from the country in 1968 -- yet you indulge in such hate speech."