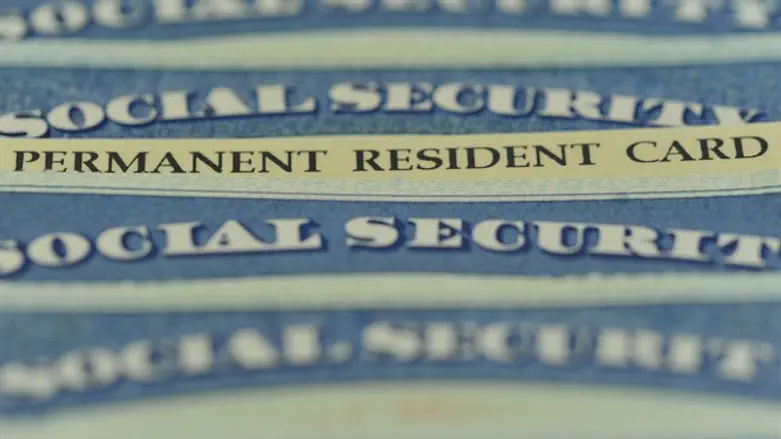 Green Card (illustration)
iStock
The White House on Wednesday issued updated guidance on President Donald Trump's executive order on immigration, clarifying that legal permanent residents, or green card holders, do not require a waiver to enter the United States.
"They no longer need a waiver because if they are a legal permanent resident they won't need it anymore," White House spokesman Sean Spicer said at a news briefing, according to Reuters.
The restriction on green card holders was among the most confusing element in the executive order signed last Friday.
Initially, administration officials said such permanent legal residents were barred from entry under the executive order, although they could apply for a waiver and be rescreened.
After the ensuing outcry, which included legal challenges, over legal residents being detained, the Homeland Security Department said on Sunday that green card holders would be allowed on planes to the United States and would be assessed upon arrival.
Spicer said, according to Reuters, that the White House counsel issued an update on Wednesday to clarify that those legal permanent residents no longer need a waiver.
Trump's order has sparked outrage, with 900 State Department officials having on Tuesday signed an internal dissent memo critical of the travel ban.
Spicer said on Monday he was aware of the memo but warned career diplomats that they could either "get with the program or they can go."
On Monday, Trump fired acting Attorney General Sally Yates, just hours after she instructed Justice Department lawyers not to make legal arguments defending his executive order on immigration and refugees.
"The acting Attorney General, Sally Yates, has betrayed the Department of Justice by refusing to enforce a legal order designed to protect the citizens of the United States. This order was approved as to form and legality by the Department of Justice Office of Legal Counsel," the White House said in a statement.
"Ms. Yates is an Obama Administration appointee who is weak on borders and very weak on illegal immigration," the statement added.
Yates' decision not to defend it came amid a flood of protests against the executive order nationwide and after four federal judges ruled against Trump's order, staying its impact on people who were detained at U.S. airports over the weekend.
Despite the opposition from some officials, a pair of new polls released on Monday found that American voters approve of Trump's executive order.