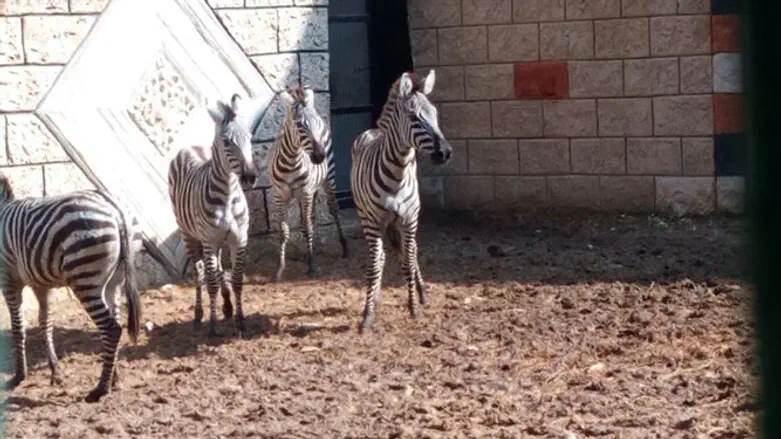 The zeebras
COGAT Spokesman
Two male and two female zebras were transferred Tuesday from the Ramat Gan Safari Park near Tel Aviv to an Arab-run zoo in Samaria, the IDF said.
The transfer of the four animals to their new home in Qalqilya took place smoothly, according to a statement from COGAT, the Defense Ministry body responsible for coordinating Israeli activities in Judea and Samaria.
"The Civil Administration is responsible for civilian matters in Judea and Samaria and has coordinated a few animal transfers in the past, such as lions and hippos," COGAT said in a statement.
Last August, a tiger, two turtles, two eagles, two porcupines, a pelican, an emu, and a deer were transferred from a dilapidated zoo in the Gaza Strip to more comfortable homes in South Africa, Jordan, or Israel.
Many other animals died in that zoo because of poor conditions as the owners ran out of money. Hamas, which rules Gaza, did not fund the protection or care of the zoo animals, and even used the concrete allowed into the area for building terror tunnels instead of rebuilding damage which occurred when Israel finally responded to the thousands of rockets launched from Gaza into the Jewish state.